Photo books are one of the best ways you can preserve your favorite memories. In the age of digitalism, where taking photos and storing photos are instantaneous, one can argue that it's also much easier to forget about the photos you've taken due to the expendable nature of digital photography. Not to mention, if those photo files become corrupted, your hard drive malfunctions, or the photos accidentally get deleted (which is always a possibility), then the hard work you've dedicated to making memories tangible will just be flushed down the drain.  
In come photo books! In the vast library of photos from your last trip or someone's milestone birthday, we can guarantee that you have enough memorable shots to make an entire printed album. Creating your own photo book is way easier than you'd think! Not to mention, our photo books are both high-quality and inexpensive, so you know you'll be getting a finished product worth displaying on your coffee table or bookshelf. In this blog post, we'll be walking you through the steps to print your very own photo book.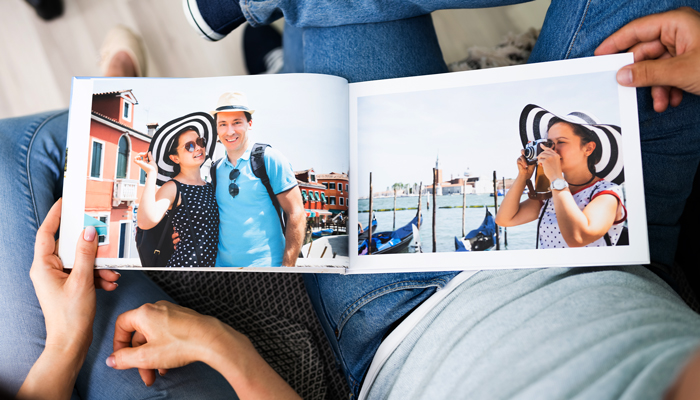 First things first – select the event or theme of your photos and the best shots you have: before opening up our website, we recommend you decide which life event you want your photo book to encapsule. Perhaps it's a family vacation, someone's birthday, a holiday, or your wedding – no matter what it is, it's important that you don't mix events into one photo book. The only case where this would make sense would be if you're making a memory book for someone, then in this regard, you can select one-three photos per event that have a reoccuring theme (this would make sense if youre making a photo book for someone as a gift).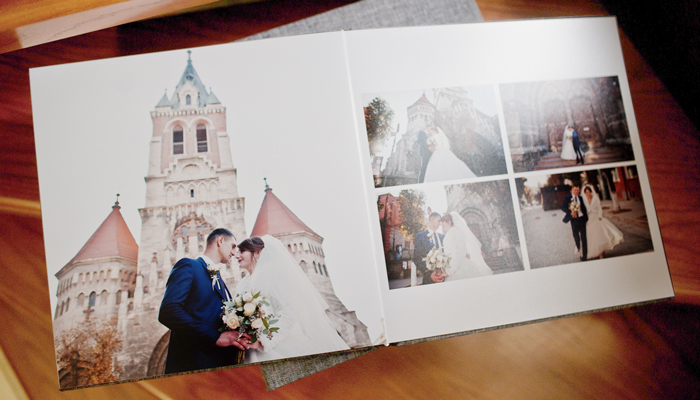 Select your best photos and put them all into an easily accessible folder on your desktop, so that when it's time to upload your photos while designing the book, it'll be a hassle-free experience.
Next, head to our website to select the specs of your photo book. Choose the size you'd like: 8" x 8", 8" x 11", or 12" x 12" (you'll determine your page numbers within the design tool). Once you've selected your size, you'll be prompted to log in if you're not already (so that you can save your work to return to it later) and then be taken to the theme/template page. 
On the template page, you have 12 themes to choose from, which you'll be able to customize and decorate once you are in the design tool. Most of the theme colors either consists of primarily white or black, but you can add and modify things as you are going through the design process.  
Once you have selected your desired theme, that's when the fun part begins.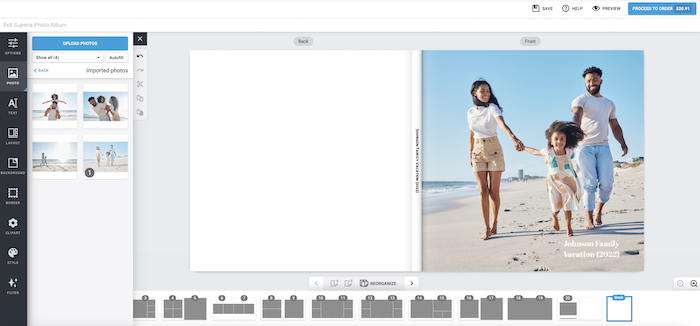 On the photo book design tool, you can easily do the following:
Upload photos 
Add or remove pages (and even reorganize them) 
Add text and choose from a wide variety of font options 
Select photo layouts, backgrounds, add borders to photos 
Include clipart (directly from the tool) 
Add filters to photos 
You can even change your theme (but will risk losing the format you have created during the design process)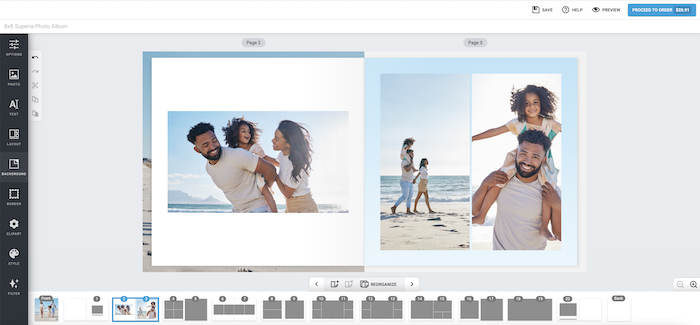 Once you've created your photo book in the design tool, double-check through all the pages to make sure everything is in order, spelled correctly, and so on, and then you can proceed to checkout. There are no minimum quantities to purchase a photo book, making this product one of the best custom gifts you can make for someone.  
And there you have it! Creating and printing a custom photo book from GotPrint.com is easy, fun, and affordable. Order yours today.
Keep an eye out for any special offers or discounts on the page linked!