Pandemic blues is real – especially for small businesses still struggling to get back to normal. Many businesses came extremely close to closing their doors for good but managed to make it through. Now, as businesses attempt to pick up and put all the pieces back together, we believe it's important to have an awareness and understanding of the different strategies businesses can utilize to reach new goals.
We ourselves faced many hurdles during the pandemic, which is why we want to help others not only get back to where they were before but also to potentially reach an even greater level of success. As a business that specializes in providing marketing materials, from classic business cards to eye-catching signage, and even branded apparel, we value the power of marketing for all types of businesses. We believe that every business should have a marketing plan.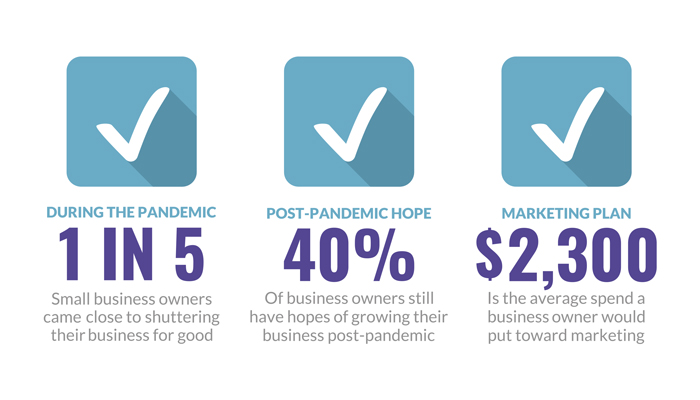 In a recent survey, we found that 40% of business owners still have hopes of growing their business post-pandemic, as many are committed to increasing their brand's social media presence, growing their list of services, and learning new skills to keep customers coming.

The average business owner would put $2,300 toward a marketing plan if it would strengthen their business, but many are hesitant to invest in one because of the cost, lack of resources, or don't know where to start.

We know how intimidating a marketing plan and its budget can be, which is why we're giving away $20,000 in print materials and services to help small businesses get back on their feet.
How would this help?
Having up-to-date or even revamped marketing materials such as business cards, brochures, posters, and postcard mailers, can definitely give your business the refresh it needs to kickstart your new marketing campaign. Not only do we offer tangible prints, we also offer services such as custom graphic design, logo design, mailing, and EDDM. If you're looking for a refreshing design or a revamped logo, our expert in-house design department can help you achieve your vision. Mailing happens to be one of the most cost-effective forms of outreach and is still a highly popular approach to marketing. By sending out postcard mailers, you have the opportunity to attract thousands of potential clientele via the comfort of their own mailbox.
In short, there are a number of ways you can use GotPrint to boost your business! Are you ready to get started?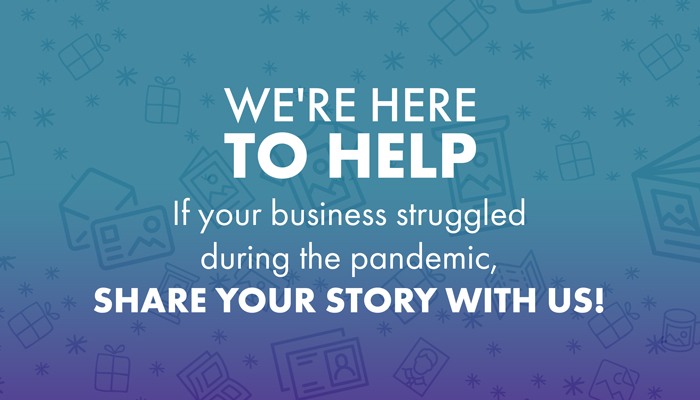 If your small business struggled during the pandemic, we want to hear your story.  Visit our website to learn how you can enter our giveaway and review more details.
We're looking forward to hearing from you!