The moment you've all been waiting on the edge of your seats for! Well, maybe not, but it's still an exciting time. Drumroll, please… We now offer custom embroidered Hats & Polos on our website! That's right, you can now get your logos and designs embroidered on apparel for an extra pop of color and texture.
Embroidery is a vibrant and detailed way to show off your company logo or designs. You can use our embroidered apparel as company uniforms, branded merchandise, or for personal use. There is no minimum quantity to purchase either hats or polos, so you can even have something created as a gift! The ordering process is fairly easy as well, and we'll get to that shortly. First, let us tell you about our new apparel options.
Hats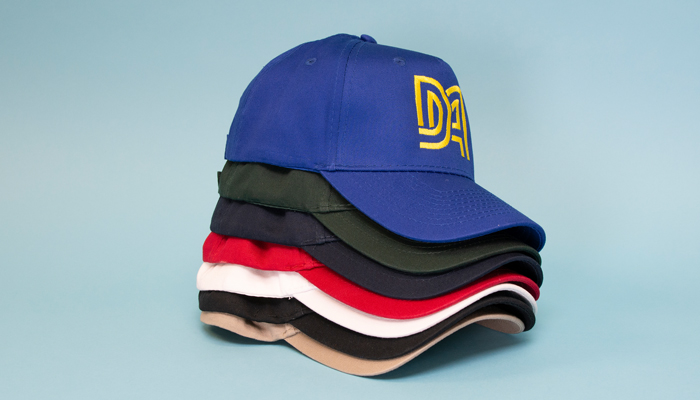 Hats are a staple accessory. Our five panel, high profile caps are made up of 100% cotton twill — a durable, comfortable, good-for-you material that can withstand multiple wears. They come in white, black, navy, green, royal blue, red, and khaki, so you know you're bound to find a color that will pair well with your artwork. Our hats are one size fits all, as they contain a hook and loop backing to adjust size as needed.
Polos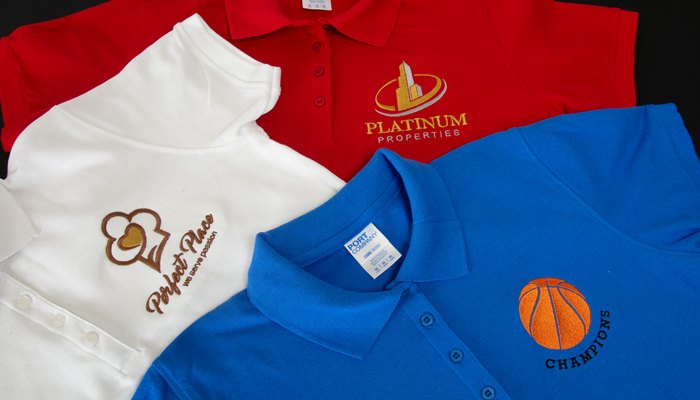 Polos are great for both a professional and casual setting. Our polo shirts are made with a quality fabric Jersey knit 50/50 cotton polyester combination, designed for comfort and long-lasting durability. The stain-release finish of the fabric allows for stains to be easily removed when thrown in the wash. They come in white, black, navy, gray, royal blue, and red, making these a solid option to maintain comfort and uniformity in the workplace, or just as a way to sport your own design. Our polos come in both men's and women's cuts and a wide range of sizes.
Embroidery
Now, for the fun part – the embroidery! We carry a wide range of vibrant thread colors (12, to be exact!) to fulfill the color schemes of your artwork. You can incorporate up to 4 different thread colors to bring your designs to life! As mentioned earlier, the ordering process is simple, especially because we digitize your design file for you. (Note: We do not accept files that have been pre-digitized.)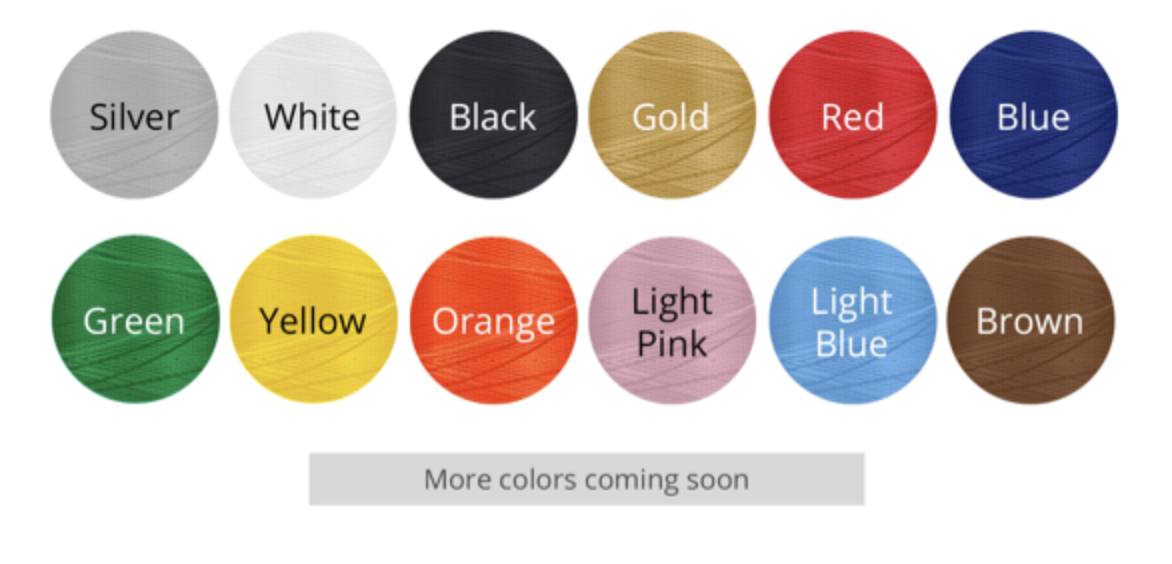 However, there are a few key guidelines you should follow when creating the files for your embroidered designs:
File Requirements
Your file should be in RGB color mode, at least 300 DPI, and contain no more than 4 colors as that is the maximum limit of thread colors offered per design. We will match our thread colors to your design as closely as possible.
Save your file with a transparent background. White backgrounds are assumed as part of the design and will be stitched onto the final product.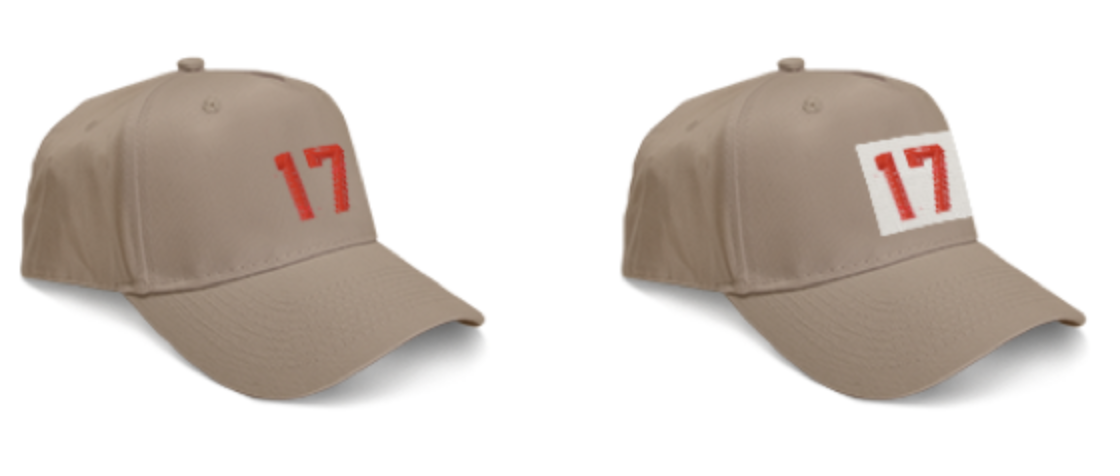 Design Requirements
Keep the design simple – avoid intricate details or fine lines.
Do not use photographic images or artwork with shadows/gradients.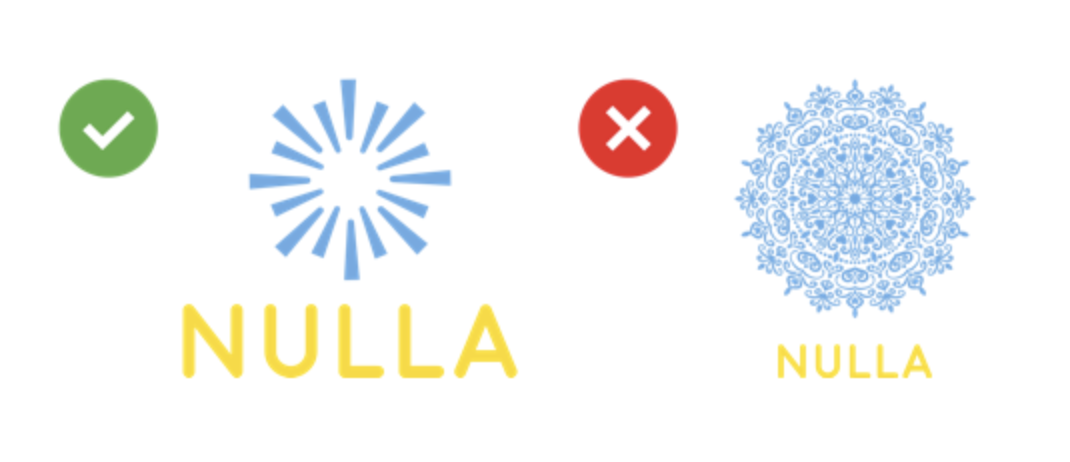 Text should be at least 0.25″ in height and at least 0.05″ thick (at least 24 pt. font size, depending on the font).
Sans serif fonts like Helvetica and Futura work best for embroidery. Be careful when using script or decorative fonts, as the small details may get lost.
All text should be converted to outlines; otherwise, a different font may be substituted.
For embroidered designs that pop, there should be some contrast between the color of your product and the color of your thread(s).
Note: Our maximum stitch count is 10,000 per design. If your design's stitch count will exceed this amount, we may contact you to revise the design.
---
Now that you have all the information you need to get started, we thought we'd share a bit of inspiration with you on how some of our favorite logos and designs come to life with embroidery.
After you place your order and receive it in the mail, we'd love to see your finished products! Share images of your embroidered apparel from GotPrint on social media via Instagram, Facebook, or Twitter, and tag us. @GotPrint