Three days into a new year, you're most likely here because 1) you're questioning how it's already 2023 and 2) you need some assistance with your marketing plan. Now, you might be wondering if it's too late to even be researching this, and the simple answer is: no – it's never too late to draft up a plan to grow your business! One of the most important factors of running a business, especially the marketing aspect, is the ability to adapt to any given scenario in any given time frame. In this blog post, we share our steps to building a marketing strategy that will give your business the refresh and boost it needs in the new year.
Step 1: Set your goals in increments of quarters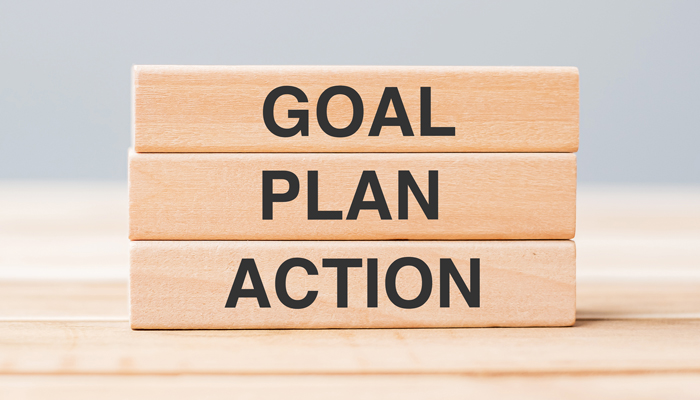 In the world of marketing, it's extremely easy to get overwhelmed, especially when there are so many advertising opportunities year-round, from holidays to seasons, and so on. Planning out your goals in increments of the widely recognized quarters will not only break up your yearly plan better, but you'll be able to compare how each quarter performs, what special days in each quarter you can use to your advantage, and compare performance to past years.
Quarter time frames are as follows:
Q1: January 1st – March 31st
Q2: April 1st – June 30th
Q3: July 1st – September 30th
Q4: October 1st – December 31st
Step 2: Differentiate yourself from your competition (because you want to be the best of the best)
What makes your business unique? Take time to evaluate your company and research other businesses similar to yours to compare services and overall business models. Capitalizing on the element that makes your business stand out from the rest will be one of the most effective points that you can advertise consistently.
Step 3: Put yourself in your customer's shoes
If you know exactly what your customer base generally wants and needs from you, you'll be able to evolve and grow your business by adding additional services and benefits and growing your client list at the same time.
Step 4: Print cohesive marketing materials to establish professional rapport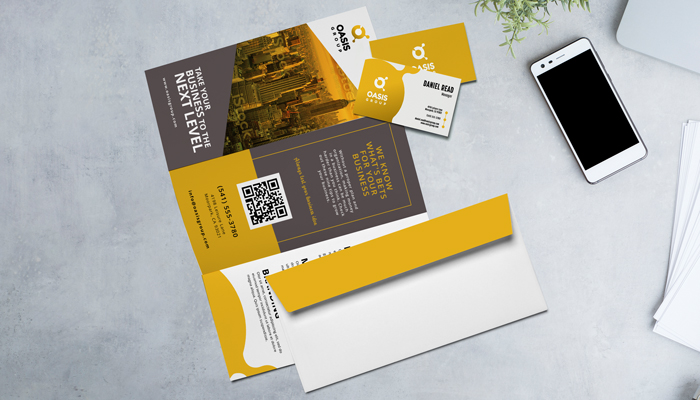 This step is a marketing must, and it's easier than you think, especially if you already have an established logo. Creating print materials such as Business Cards, Brochures, Rack Cards, etc to have on hand at all times is essential for networking and establishing yourself as a business that's ready to "present" itself at any time. If you have a brick-and-mortar storefront or office, it's equally beneficial to have prints displayed on the countertop that provide information to your clientele on the spot.
Step 5: Encourage collaborative brainstorming among employees
Just because you're the head honcho with the big guns, doesn't mean you have all the answers. When you open yourself up to the idea of hearing from your employees and colleagues and genuinely encourage them to give their insight, you'd be surprised at the willingness to contribute when people are given a platform to share ideas. In turn, you should also reward your employees for coming up with effective ideas. This will boost morale and encourage future ideas to sprout.
Step 6: Don't forget about your social media presence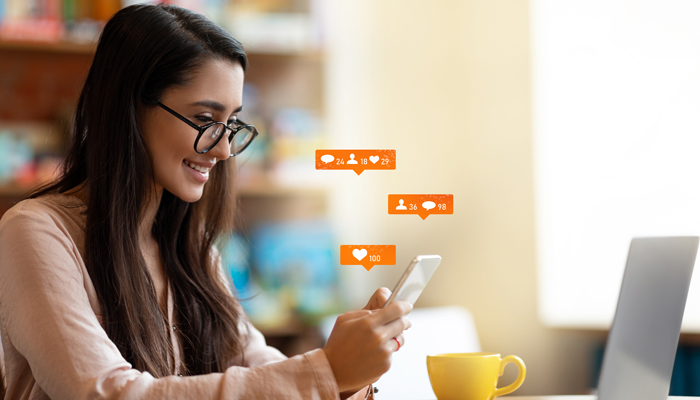 Everyone is on social media these days, even people who don't necessarily want to be on social media. Our best advice is to roll with the times. Participating in trends may get your business noticed, but an additional benefit is that your company will be perceived as a brand that pays attention to its surroundings and keeps things fresh and up to date. There's nothing beneficial about being known as a business that uses outdated methods.
Some social media strategies you should take advantage of:
Build your social media presence with influencer marketing – set aside a budget for content creators who specialize in content that's relatable to your company. There are different tiers of influencers with different price points, so you should absolutely set your budget before reaching out.
Focus on video content – one of the most popular mediums of media on the internet right now is video – Reels or TikToks, specifically, because they have the ability to grasp the attention of an audience if created strategically. The average attention span of a human is 8.25 seconds, so be sure to include an attractive clip right at the beginning of your video.
Encourage User Generated Content (UGC) to gain organic exposure & use the same content on your own platforms – encouraging your own customers, or "users"s, to create content about your business will allow you to gain exposure organically. In turn, you can use this type of content on your own social media accounts to share
Differentiate your content across different platforms – When you have multiple social media platforms, the easiest thing to do is to post the same thing on every platform – you can still do this, however, we recommend being mindful of the different sizes and requirements and modify your content before posting on each platform.
---
In short: It's never too late to start planning out your marketing strategy. Remember the importance of being organized, but also be willing to shift gears at a moment's notice. By focusing on what makes your business unique and highlighting that across your entire strategy, you'll be on your way to a successful 2023!