We're in a digital age, and the internet is everything… So why are we still talking about business cards? The economy may not be in the best place, but as young professionals it's still our duty to thrive. We need all the tools we can get our hands on to prove our worth, that's why we are making business cards relevant again, and we'll explain to you why.
Recent statistics have shown that more than 27,300,000 business cards are printed on a daily basis [1]. This proves that business cards are still in demand in today's competitive market.
That means you can fully monetize your business cards. It's important to realize that business cards are a marketing tool that can assist you in acquiring new customers, nurture leads, and increase sales. Business cards play an integral role within your marketing mix to draw in interest. All you need are the following basic steps to draw the attention, and before you know it you'll be taking the scary business world by a storm.
---
1) Study your bait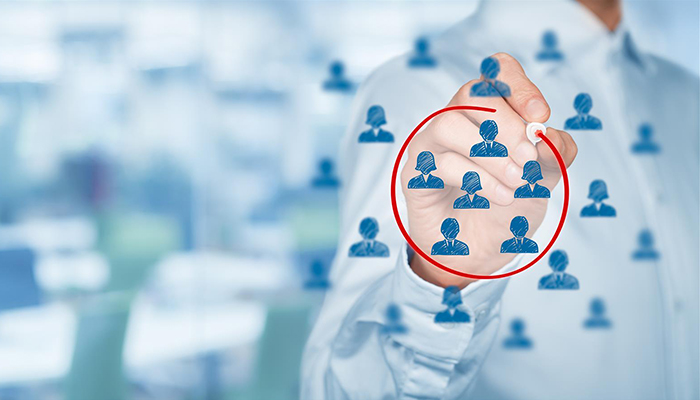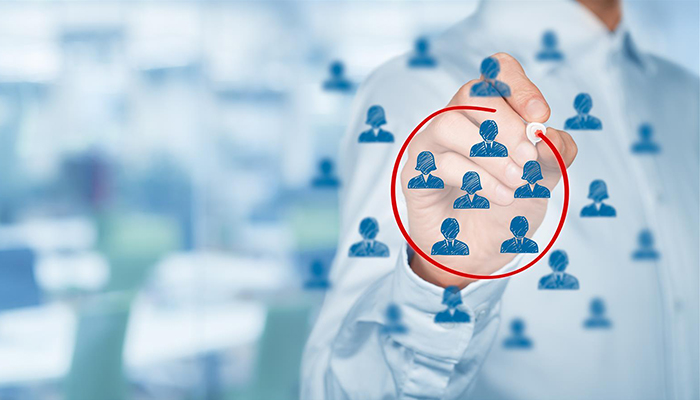 Or in other words, identify your target audience. Many business owners fall into the trap of trying to please everyone and this can prevent them from growing and thriving. Customers needs vary and you should only target the audience that will yield a high ROI (Return on Investment). AKA an investment that you'll actually make money from.
Understanding who your ideal customers are will help you:
– Better serve them, meet their needs, and provide doable solutions.
– Develop a clear and powerful value proposition that will make you stand out.
– Focus your money and energy to what appeals to your audience.
– Create exciting offers.
Here is the how you identify your target audience:
A) Determine challenges your company can solve.
B) Find out who benefits from your services
C) Create detailed customer profiles (avatars) to represent each group.
---
2) Give your business card a purpose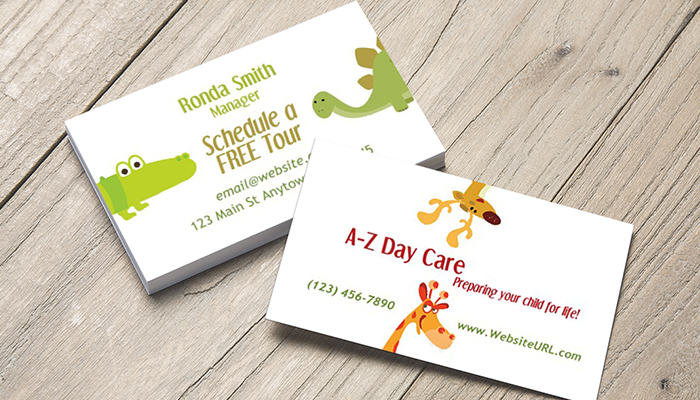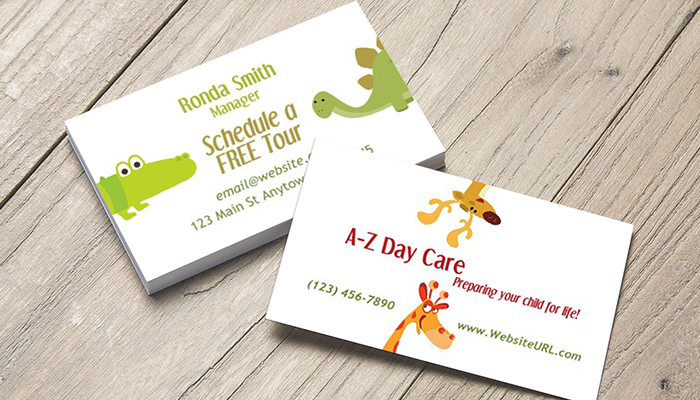 Now that you know who you need to target, it's time to give them a reason to choose you over your competitors.
To understand the competitive landscape of your business, complete a competitive analysis to see how your company ranks among others. It's necessary to answer this single question in order to create a powerful and attractive value proposition: Why should I buy from you?
According to MecLabs, there are 4 factors that determine the effectiveness of your company's value proposition [2]:
1) Appeal – How much do I desire this offer?
2) Exclusivity – Where else can I get this offer?
3) Credibility – Can I trust your claims?
4) Clarity – What are you actually offering?
Concentrate your efforts by offering something that they deem valuable and won't require any (or small) investment, such as offering a FREE downloadable e-book to learn the secrets of managing your sales reps. Or a FREE account audit (or FREE business consultation).
The above offers act as a lead magnet that will help you acquire leads and slowly move them into your sales funnel.

Make sure that the lead magnet that you come up with connects with your company's value proposition and goals. Have a clear and visible call-to-action at the end (or middle) of your lead magnet to link them back to your website to learn more about your services.
---
3) Develop A Message That Won't Make People Yawn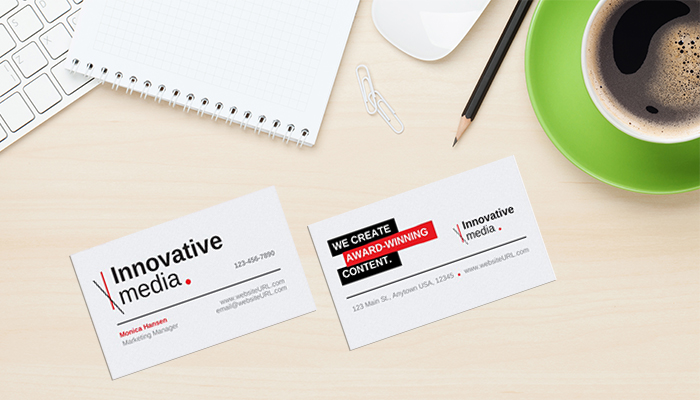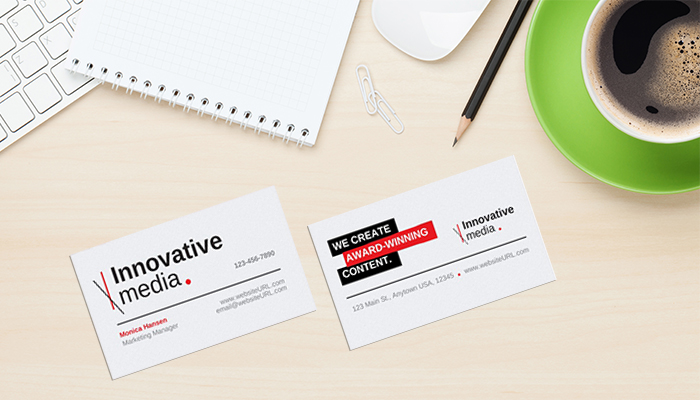 What goes on your card matters. The message you convey on your card should support the goal you are trying to achieve based on what you know about your audience. Most importantly, it needs to be a message that isn't boring.
Beside the main contact and company information, provide an offer or opt-in gift (lead magnet) on the back of your business card. You an also make a statement that up's your street cred. For instance,  if you're an award winning agency, make it loud and clear!
If more space is needed to convey your company's value proposition along with an offer (lead magnet), try a folded business card. These cards will provide you with enough space to add much more info than the standard size. It pretty much acts like a mini brochure. These types of cards can also be used for specific events/occasions.
---
4) Dress to Impress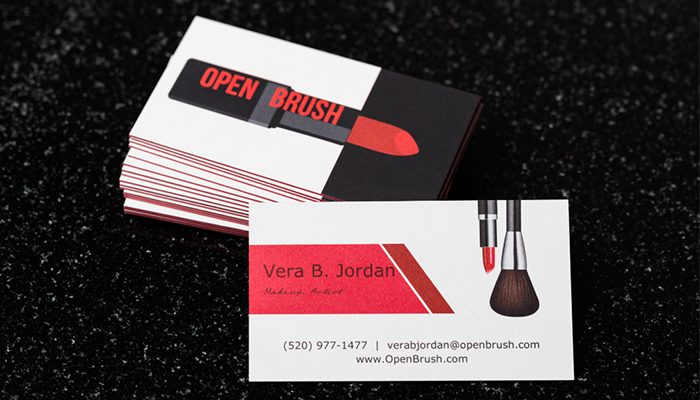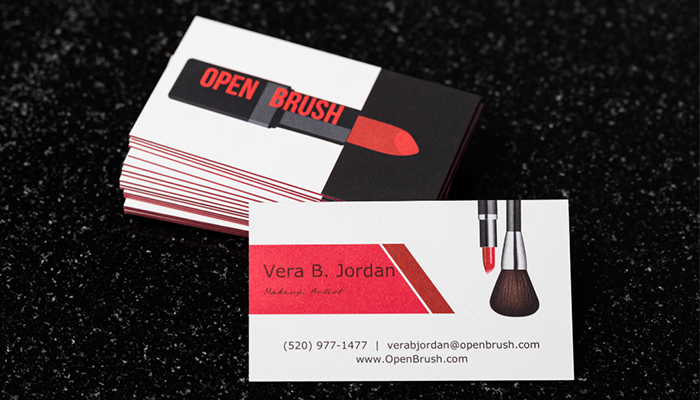 It's time for the fun stuff! The look and feel of your cards speak volumes about who you are and the brand you are representing, so make sure to put the most attention to it.
A professionally designed card should:
– Show creativity and provide engaging visuals.
– Give a sense of authority with quality paper stock: New and trendy paper stocks recently have been introduced, which could be a game changer. For instance, a triple-layered paper stock will give your card an aesthetic boost.
– Show commitment to quality with crisp color prints: Make sure to print your cards with a reputable printing company because it will show on your card. Don't go for free services because the printing quality will be drastically lower than expected. Remember that your business cards speak loudly about your brand's commitment to quality and values, so make the investment!
---
5) Track and Test It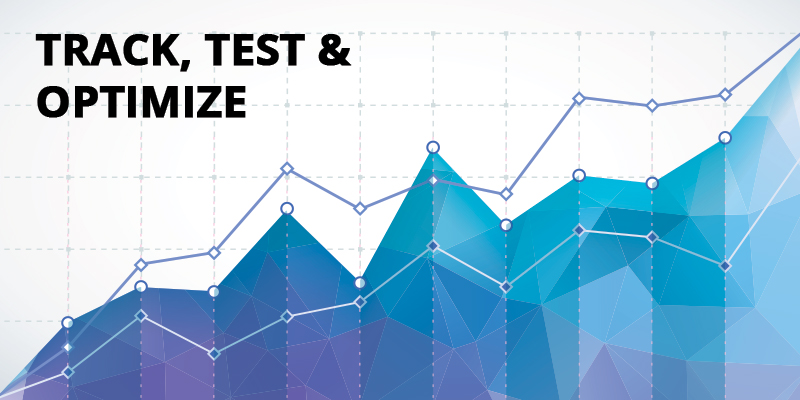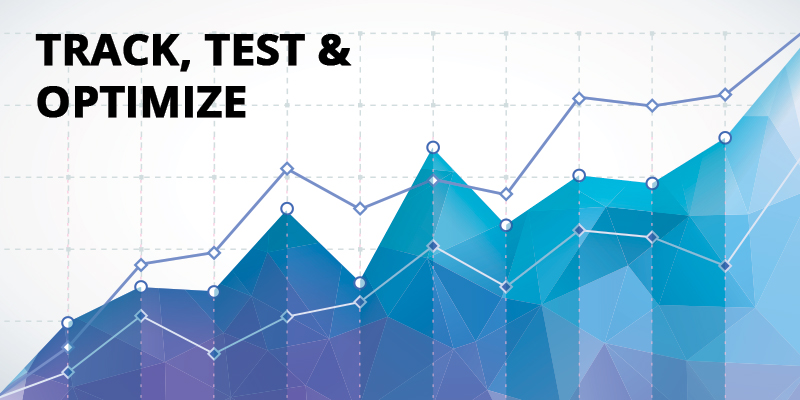 Always be testing. You might have heard this before, but are you actually doing it? While testing has been gaining a lot of popularity in the digital world, it's not getting utilized with print marketing materials. The main reason for this is due to tracking complexity and technology limitations, but that doesn't mean you shouldn't test your print assets.
There are many elements you can test when designing business cards including:
– Messaging (including offer and lead magnet)
– Call-to-action
– Paper stock
– Design layouts
– Various shapes of cards (Square, Standard, Folded)
– and much more.
Ideally, every call-to-action must be tracked. This includes phone numbers, clicks to visit a specific link and download requests (in the case of an E-book or white paper).
To track phone calls, use a unique phone number or a phone tracking company. To track web-related activities, use an analytic tool such as Google Analytics and tag every URL with a custom UTM tag.
Make sure to hand your cards to your target audience as this will help you focus your efforts on those who are interested in what you offer.
---
Business cards are the only tangible marketing tool your prospects keep after they meet you, so make sure to craft a card based on the 5 actions previously listed.
Turn the tables and make a dent in today's economy by starting with a reputable business card.