For this month's customer feature we'd like you to meet Chris Ventura. Chris is a self-taught graphic designer from the Scranton, PA area (cue in the theme song from The Office.) He got his start in design around 15-years-old by making flyers and stickers for his band at the time. From there, he slowly started creating designs for friends in other bands and by the magic of word-of-mouth, Chris made more contacts as he got older. In this time, he managed to set up his own clothing line, dabble in web layouts for Myspace, and taught himself anything else that could broaden his knowledge of graphic design.
Since he loves teaching himself new skills, Chris is always taking on projects that will challenge him. The majority of his design work is logo/branding, merchandise, or print and promotional products. He also is the lead designer for Rappid Development where he works with a team to create mobile app icons, UI/UX, branding, website/app layouts and more!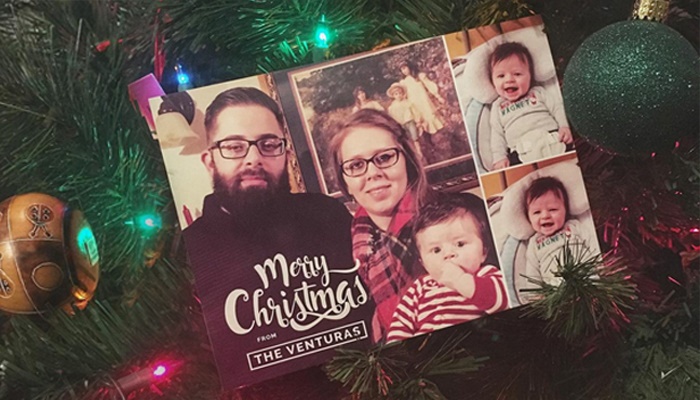 Aside from graphic design, Chris loves playing and writing music and is a big supporter of his local music scene. He also loves hockey and runs a positive lifestyle brand called Adamant Lifestyle. To support his busy life, Chris relies on GotPrint for every big event in his life. He has been a dedicated customer for about a decade for many reasons: "I've used GotPrint for promo materials for any bands I've been in, business cards and items I've needed for myself as a graphic designer, and endless clients on a consistent basis that I design for. More importantly, GotPrint was there when I announced my engagement to my wife, our save the dates, our wedding invites, our menus and all other material for the big day… followed by announcing the birth of our son, our first family Christmas card, and now more baby material as other members of our family are expecting. So thank you GP for coming along for the ride as our family grows and creates a whole new generation!"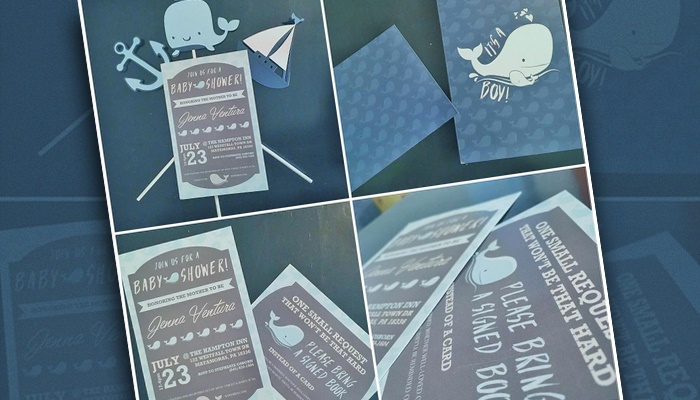 Thanks Chris! It's a pleasure and honor to be a part of your most cherished life events, and we look forward to so many more!
Let us be a part of your life events too! Get started today.