Nowadays, it's so easy to take magical photos of everything around us, from weddings to birthday parties to sunsets. However, showing them to our family and friends mostly consists of us scrolling through an endless amount of photos on our phones while they hover over our shoulders.
Our new professional-quality photo books allow you to handpick your best photos and gift them to loved ones so they can linger over the images as often as they'd like. Make the next gift you give them a memorable one.
If you're eager to get started, click here to view our various options and templates. If you need some inspiration before you begin, read on for our favorite photo book ideas and inspiration:
---
Wedding Albums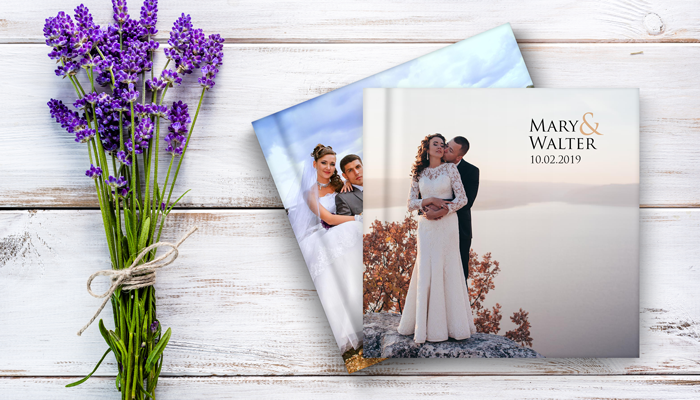 When my brother recently got married, I took no less than 400 photos. He had a professional photographer on hand, of course, and she took the most breathtaking photos. However, her job was to focus on the couple, so I took the opportunity to capture photos of family members and guests at the ceremony and reception. I decided it would be a good idea to create a personalized wedding album just for them, and thanks to the quick turnaround, the newlyweds received it just days after the celebration.
---
Engagement Gifts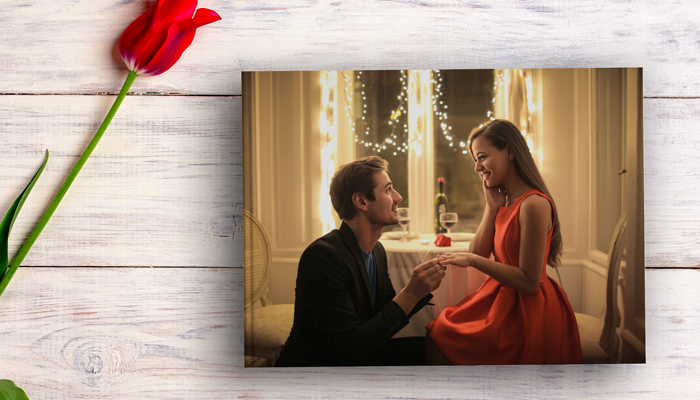 Did one of your favorite couples just get engaged? Before you begin planning the pre-wedding festivities, reach out to the couple's closest friends and ask for their favorite photos and memories of the happy duo. While assembling the book, don't forget to caption the images with quotes from those who participated in the project. The couple is sure to love it!
---
Baby Yearbooks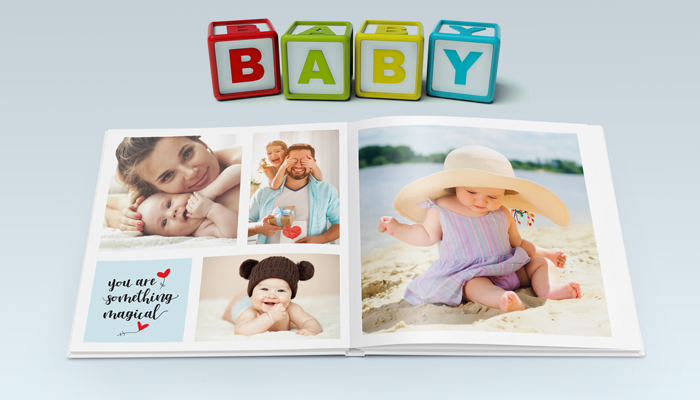 Thanks to digital photography, it's not unusual for new parents to take thousands of photos that first year! We know you want to capture every smile, crawl, and cuddle, and now we've made it easy to preserve those moments forever. Creating a personalized "baby's first-year" book is a great excuse to relive all those memories as you select the perfect photos to share with grandparents, aunts, and uncles.
---
Vacation Books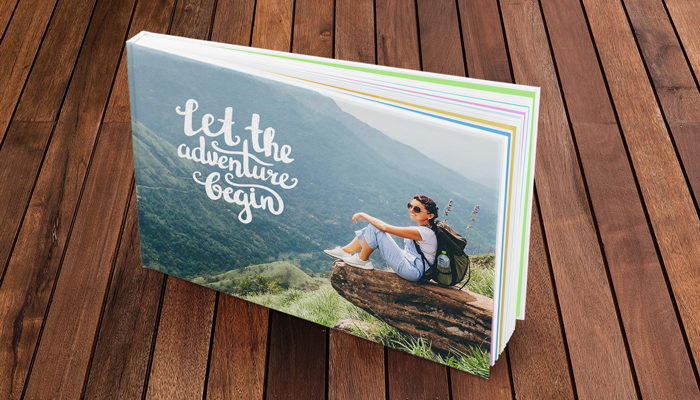 There's no better way to capture the joy that comes with a memorable vacation than a travel photo book! Whether it's a weekend family getaway or a month-long backpacking trip, organize your favorite photos from each trip into a fun souvenir you'll keep forever. Thanks to the lay-flat binding, you can even create incredible 2-page spreads, perfect for group photos or panoramic images.
---
Milestones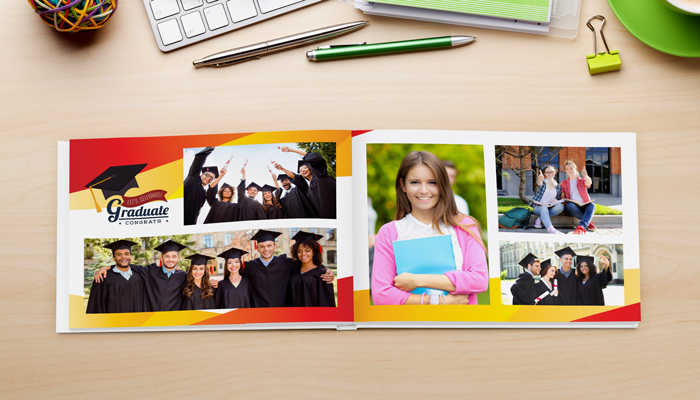 From birthdays to graduations, milestones deserve to be documented. Our custom photo books make it easy to relive precious moments as if they were yesterday. Whether your child just won a school championship or you and your spouse just celebrated your 10 year anniversary, our photo books are perfect for recognizing the hard work and accomplishments involved.
---
Pet Photo Books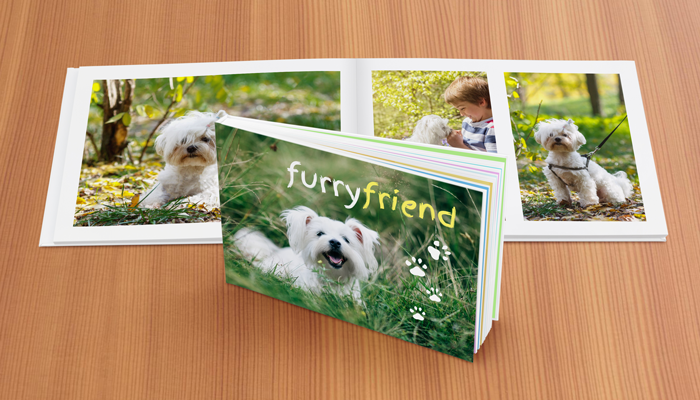 If you're like me, you consider your pet to be a part of your family. It's a sign of modern times that my dog knows to stay perfectly still each time I point my phone toward her. I've already printed photos of my dog on mugs and puzzles, so photo books are just the natural next step.
---
Artist Portfolios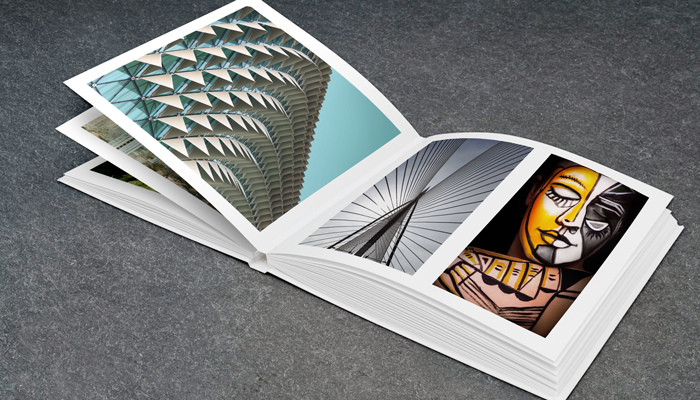 Artists and photographers love using our photo books to create glossy portfolios showcasing their best work. Our high-quality printing process ensures unparalleled image sharpness, color reproduction, and detail. Our photo books are perfect for that coffee table book set you've always dreamed of publishing!
The possibilities are endless. Our photo books range between 20 and 74 pages, depending on the number of photos you upload. Once you've selected your most meaningful photos, just head over to our easy-to-use tool and start designing.