With everything going on in the world, and 2020 being the most outrageous year, it's hard to believe that we've already reached the Holiday season. Did all the Christmas ads shake you up a bit? Did you have to do a double-take of your calendar to realize that we're already in November? We can totally relate! Even our marketing department, who starts brainstorming for the holidays in May, still finds themselves baffled. If you personally own or run a business and feel that you haven't had time to prepare your establishment for the holiday season, we've got just the thing to help. Whether you're a brick and mortar shop or an e-commerce business, here are 10 easy ways to instantly make your business more holiday-friendly.
1. Roll Labels for Packaging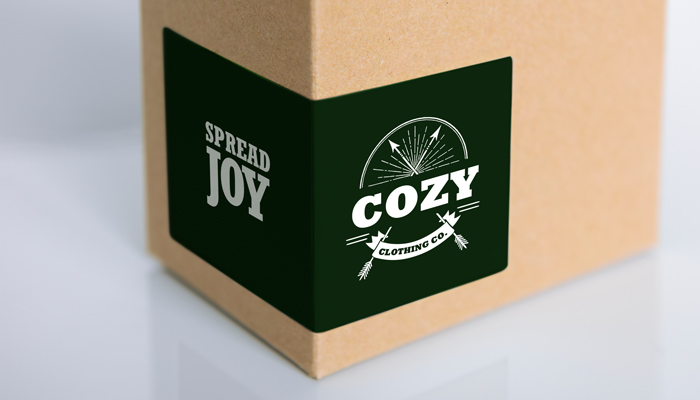 Roll labels are great if you don't want to make an investment in changing your packaging for the holidays. They are a solid choice to update branding to temporarily shift to holiday mode. Because they're made from such a sturdy sticker material, you can apply them to almost any surface, depending on the material you choose.
2. Offer a Promo Code/Discount
This is a must during the holidays. If all items are marketed at full price, it's less likely that people will be inclined to shop at your establishment, especially if they can find better promotions elsewhere. The holidays are a competitive time for retail businesses, we recommend doing what is fiscally in-range to provide a discount for customers.
3. Update Signage for Your Storefront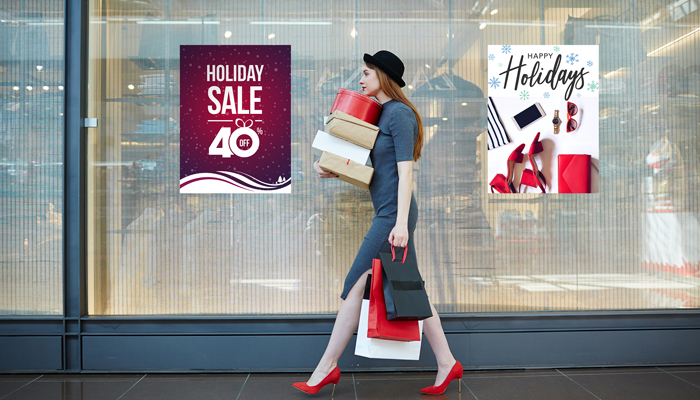 Having a holiday sale? Selling something of importance and value for the holiday season? Make sure to let passersby know with updated eye-catching holiday signage either outside of your storefront or on the windows. You can even print simple messages of "Happy Holidays", which provides a welcoming first impression for your store
4. Holiday Stickers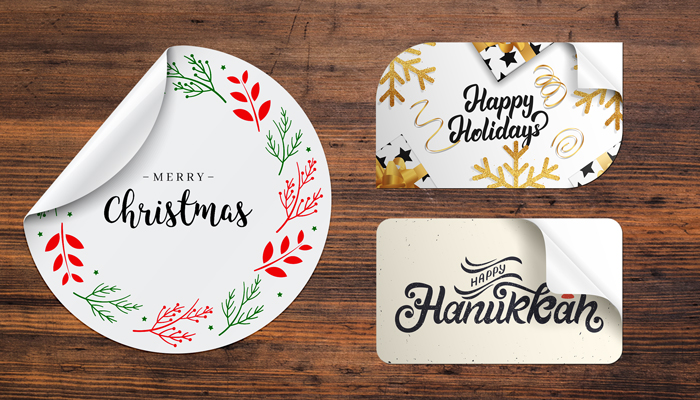 We can all agree that stickers aren't just for kids. I personally love a good sticker that I can add to my collection. Great for both a storefront and an online shop, consider printing different holiday-themed designs, and add a couple to each order as a nice gesture of inclusivity.
5. Offer Gift Wrapping at an Affordable Price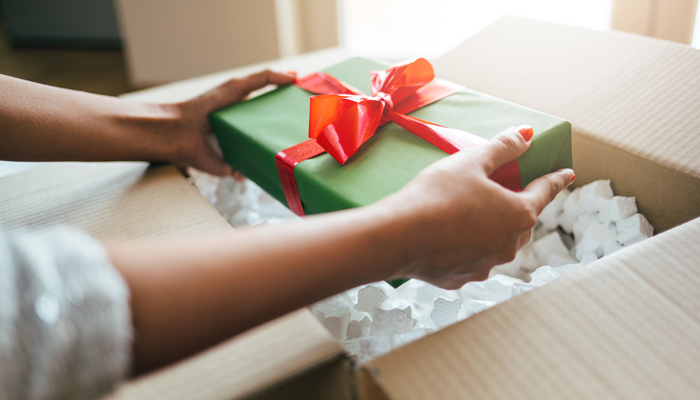 This one is a no brainer. Many people don't have the skills or patience, or they just don't have time to wrap presents, which means they likely don't mind spending a little extra to have someone else do it for them. Consider adding this option to your business model and you'll be sure to receive a positive outcome. Make sure you have at least two people on your staff who can gift wrap items properly, or at least give them the resources to train.
6. Hang Tags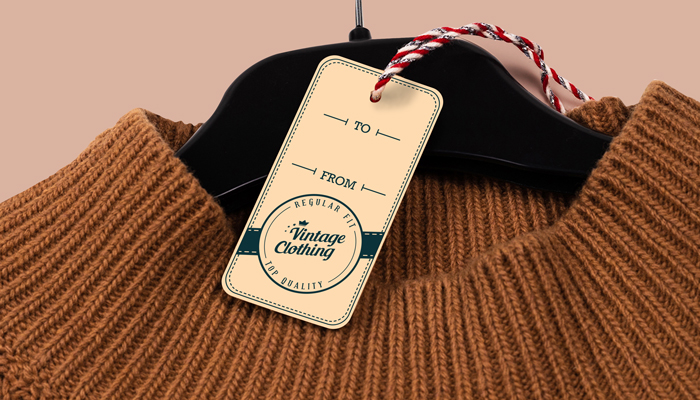 Printing and attaching a hang tag, either regular or folded, that includes the text "To:" and "From:" on your products is an inexpensive way to accommodate customers who prefer a minimalist approach to gift-giving. You can include this on any product — clothing, candles, gift baskets, etc.
7. Create a Gift Guide of Your Most Popular Products
This would serve useful as a newsletter to all your customers. If you want to maximize its use, consider featuring one product per day and maybe incorporating a special promotion on that product for the day.
8. Postcard Messages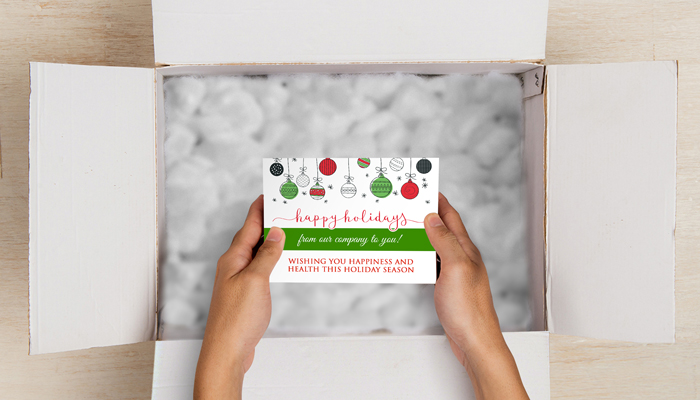 Write a sweet message in the spirit of the holidays to all of your customers on a nicely designed postcard and include in every bag and box. If it's personalized, we can guarantee that your business will remain on your customers' brains, especially if they are happy with the item(s) they've purchased from you.
9. Decorate Your Storefront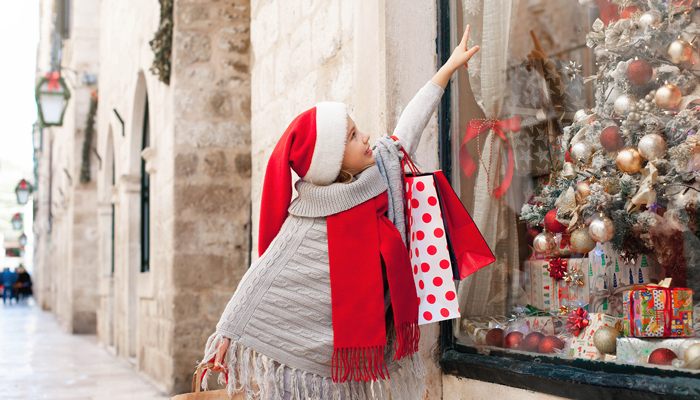 A welcoming first impression of your storefront during the holidays will be achieved if you decorate for the holiday season. Even simple, minimal decor will bring in some holiday cheer that everyone's in need of, especially this year.
10. Give Out Free Gifts with Purchase
If your business sells trinkets or has branded items, considering using those as a gift to customers who make a purchase of a certain product or of a certain dollar value. Consumers feel better when they receive something "free" along with the item that they're spending money on, especially if it's an item (of a smaller scale) that is popular.
---
If you implement even half of the items from our list of suggestions, your business will be ready to go for the holidays!
If you have additional suggestions on ways to make a business more holiday friendly, share with us in the comments below.