Font choice is one of the most critical design elements that reflects the craftsmanship of the designer involved in any design project. Choosing a font is not just about font size, color or legibility. Instead, the font sets the tone for the entire business card. The right font clearly shares your message while fitting in seamlessly with the rest of the card design.
Fonts should always be in sync with the design and target audience, so it's important to have an arsenal of amazing fonts at your disposal for various projects. Here is a collection of 15 simple, yet professional, fonts suitable for business cards.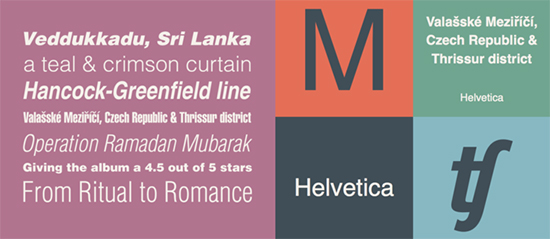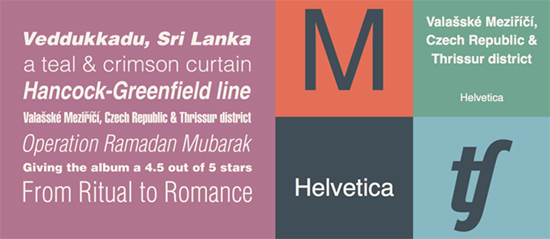 Image Source: MyFonts
1. Helvetica
Helvetica is a classic for a reason, and it remains a top choice when it comes to business cards. Helvetica is simple without being boring. The Grotesque sans serif typeface was originally designed in Switzerland in 1957, and it quickly replaced Futura as the most popular sans serif in the world.
As graphic designer Dicran K. explains, "My favorite font is Helvetica. Some fonts have such strong personality that drive the overall design. Helvetica in my opinion is more than a font, but a design tool, the letterforms are perfectly crafted and pleasing to the eye. It's a timeless typeface."
2. KG Sorry Not Sorry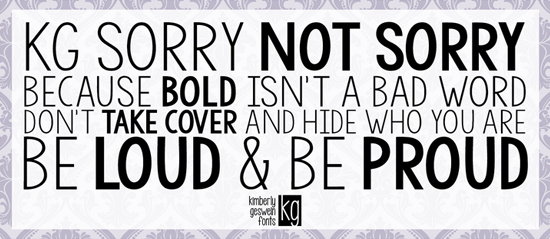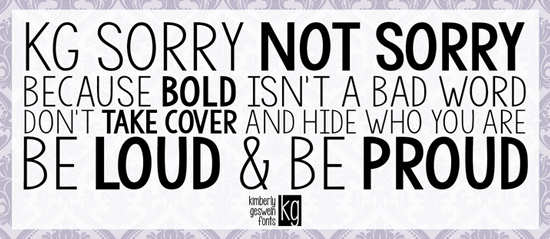 Image Source: MyFonts
When it comes to your business card, you want your name to stand out. KG Sorry Not Sorry was designed to stand out in a professional manner. Designer Kimberly Geswein describes the font like this: "It's a clean all caps font that looks great for names."
KG Sorry Not Sorry is easily readable with a casual flair, so it's a great choice for users who want their business cards to have a conversational feel.
3. Riesling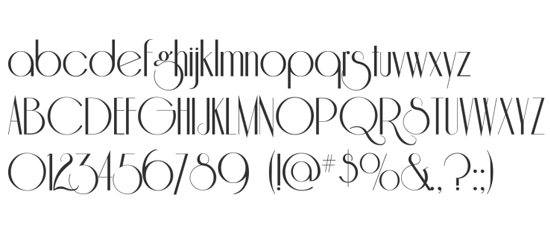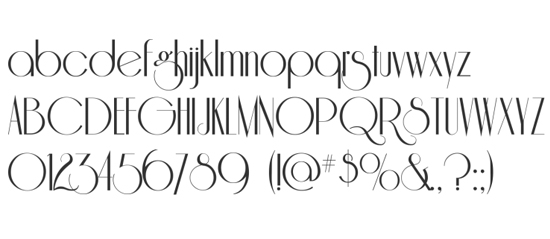 Image Source: Font Squirrel
The Riesling font is timeless, smooth and elegant, just like the classic wine it's named for. According to designer Evian, "I love the delicacy of the font and the exaggerated descender. The font is highly stylized with lines that go from thick to thin, while the tracking is very tight and clean with touch of playfulness."
Riesling adds a European touch to any design, and it is sure to stand out on any business card without feeling overly showy.
4. Gibson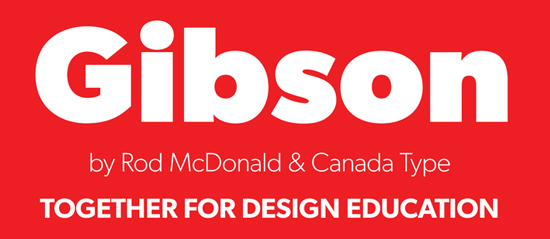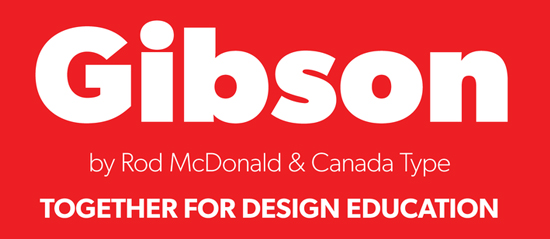 Image Source: MyFonts
Gibson continues to be a popular font among designers for a good reason. It offers an easy to read Sans Serif typeface created by famed Canadian type designer Rod McDonald.
5. Ciutadella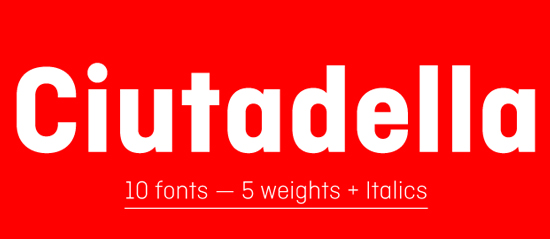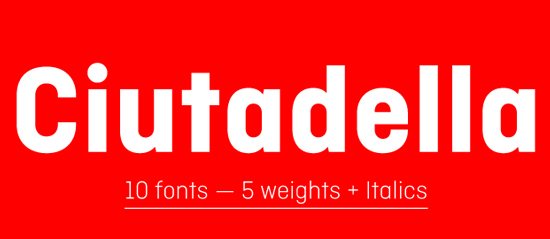 Image Source: Fonts.com
Many times, less is more, and the hallmark of Ciutadella is its simplicity. The font's clean appearance fits in perfectly with a variety of design styles. Creator Eduardo Manso designed this geometric sans serif font to be simple without being boring.
6. Centrale Sans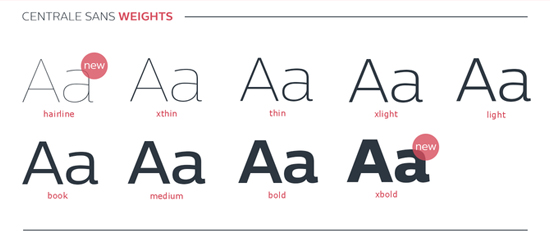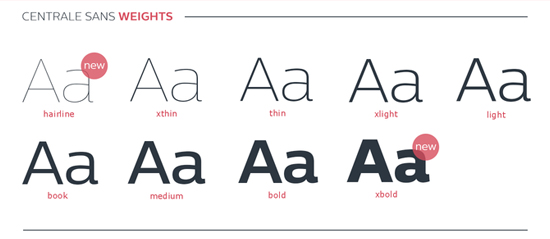 Image Source: MyFonts
If you're searching for an open font with a modern look for your business card, you can't go wrong with Centrale Sans. This warm, friendly font is professional without feeling stuffy.
7. Infinity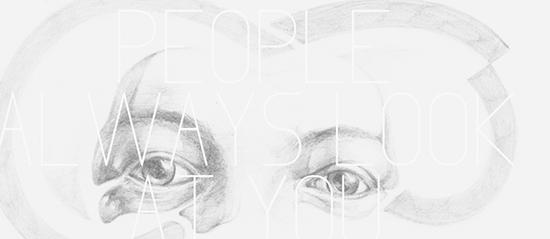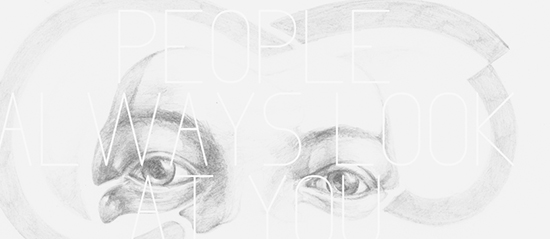 Image Source: Behance
Like its name suggests, this font offers an infinite amount of possibilities. Infinity is easily legible with a uniquely modern touch. When you utilize this font on your business card, you'll appreciate its simple lines and curves.
8. Garden Gnome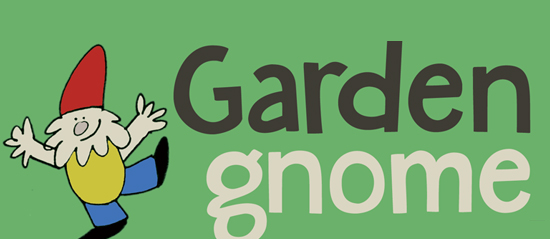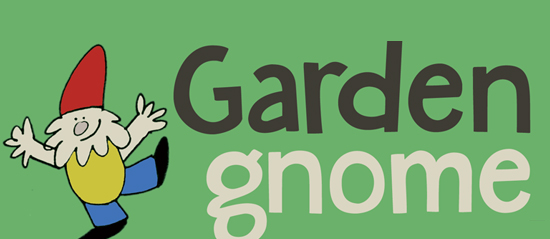 Image Source: Fonts.com
This rounded, bouncy font has a whimsical flair. Thanks to its happy style, it's an excellent choice for business cards for those in child-related businesses, such as children's book authors, teachers or other specialists.
9. Campton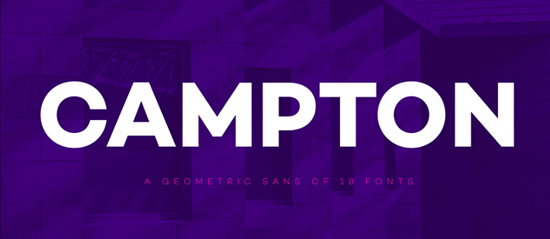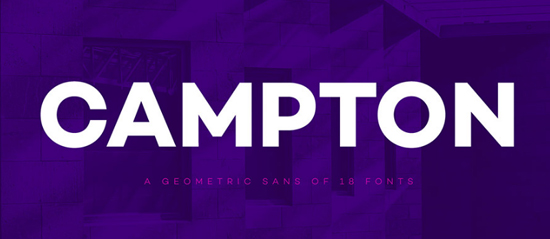 Image Source: Behance
Make a statement with this geometric, unconventional font. Your name is sure to stand out on your business card when you add a modern touch with Campton. The font incorporates touches from Johnston Sans and Gills Sans with a contemporary flair.
10. Jaapokki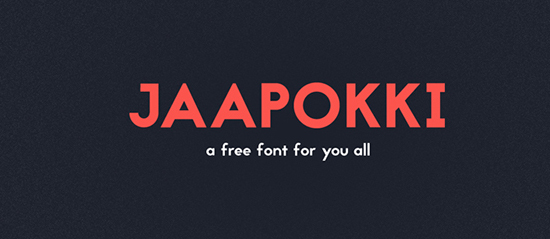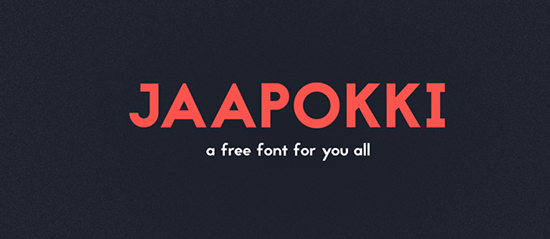 Image Source: Behance
Old world charm and modern, clean lines meet in the Jaapokki font family. The font is clean and well-balanced, making it an excellent choice for business cards and other print projects. Best of all, Jaapokki, two alternatives, and a large set of glyphs are all available at no charge to users across the globe.
11. Nexa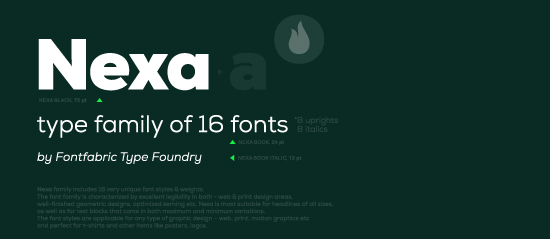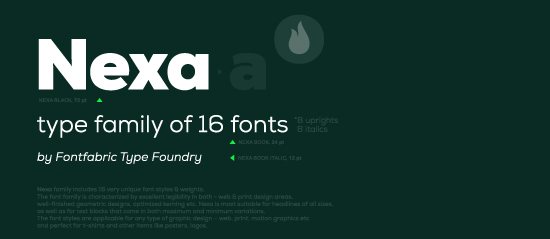 Image Source: MyFonts
When you are creating a business card, you want to make sure that your message and contact information is clearly conveyed. Nexa offers excellent legibility thanks to its clean lines and understated elegance. The Nexa font family includes 16 different styles and weights, so you can add variety to your business card while enjoying continuity between Nexa styles.
12. Trajan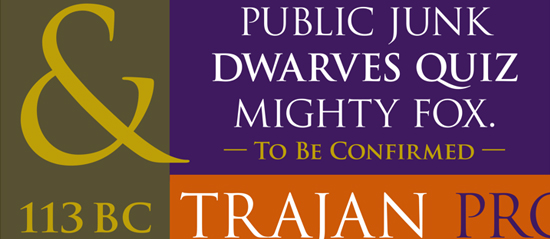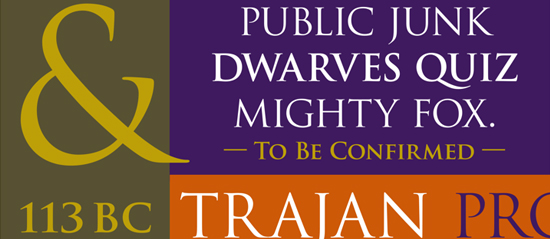 Image Source: MyFonts
Bring a touch of classic style to your next business card design by incorporating Trajan. This font was inspired by classic Roman letterforms. Trajan's understated elegance helps set your business card apart from the crowd while remaining professional.
13. Futura®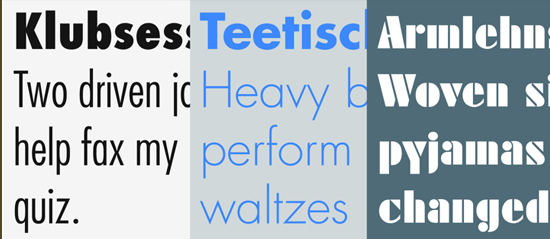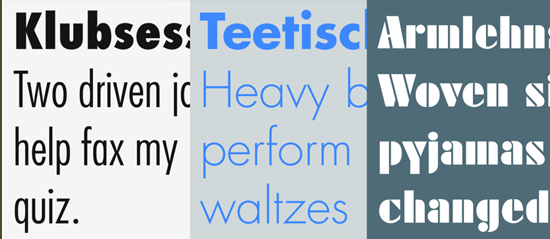 Image Source: MyFonts
Future was first presented by the Bauer Type Foundry in 1928, and this classic font has withstood the test of time. Designers appreciate its generous line spacing and wide range of weights and styles, and viewers immediately notice Futura's strength and clarity.
14. CODE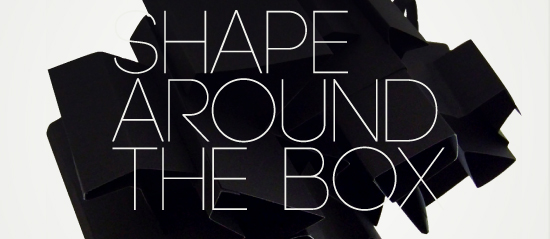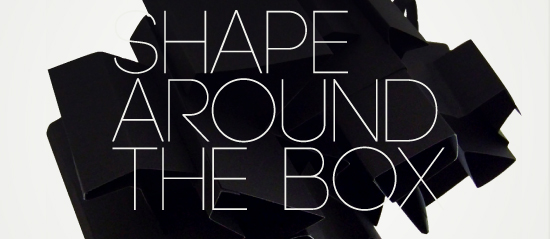 Image Source: MyFonts
CODE incorporates many details of traditional Sans Serif fonts and adds a modern twist. Designers describe this all-caps font as clean and elegant, and readers appreciate that it is straight to the point.
15. Nevis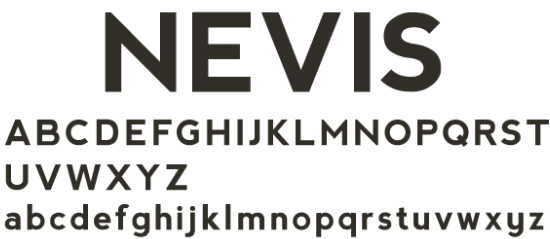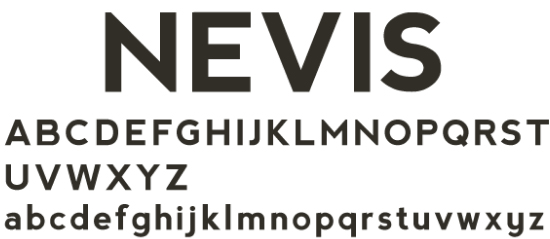 Image Source: TenByTwenty
If you want the information on your business card to stand out, Nevis is an excellent choice. This strong typeface features strong angles, and it is especially eye-catching when it is used in all caps. Use it to emphasize your name on your business card when you need to portray a strong, but friendly, persona.
The next time you're searching for inspiration for a business card font, looking through these choices is a great place to start. Consider the message you want to portray, and check to see if any of these fonts is the right fit for your needs.
In addition to these 15 options, there are plenty of other amazing fonts available for today's designers. How do you narrow down font options? What is your go-to font for business cards? We would love to hear your ideas below!
---
Article by Laurain F.