We know that there are plenty of brick-and-mortar print shops that you can visit and give your business to, but so many people opt for online printing solutions for a number of reasons, including price, convenience, and variety. However, not all online printers are the same. The one you choose to print with depends on what types of services you need, and what's most important to you. So that begs the question, what should you be looking for when you're on the hunt for the best online printer? Here are 8 factors to consider: 
1. Quality 
First off, you'll need to be sure that the printer you select has a reputation for good-quality prints. The last thing you would want is to place an order and receive products that aren't up to your standards, especially because you likely plan to hand these prints out to others as a representation of yourself. If you're unsure of the quality a specific shop may offer or don't really trust reviews online, your best bet is to find an online printing company that offers a sample kit so that you can experience the look and feel of products before placing your order. GotPrint.com offers one free sample kit to every customer, and each additional one can be purchased for a small fee.  
2. Cost / Value
One of the main reasons why consumers choose online printers over brick-and-mortar print shops is the cost-to-quantity ratio. A mom-and-pop print shop is likely going to have higher prices, which is understandable, but not always doable for the average consumer. A good online printer will have competitive pricing to keep up with the demands of both the industry and the consumer, and will also give you access to affordable bulk printing prices. At GotPrint, we have an Honest Pricing Guarantee, where we aim to remain transparent in anything we do, including the prices we provide to customers.  
3. Variety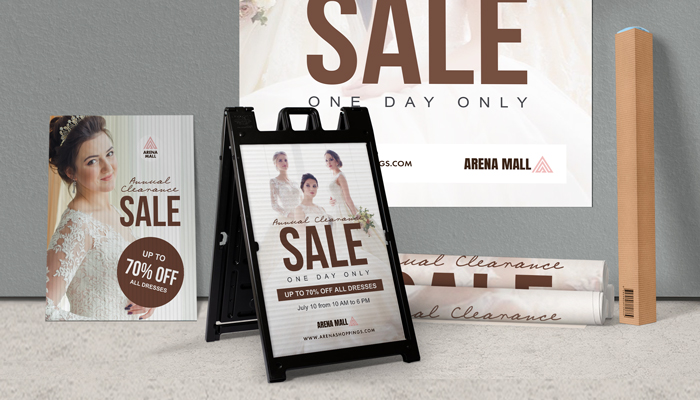 Another reason why one might seek out an online printer is that what they're looking for may not be as popular, and therefore not offered at a brick-and-mortar shop. Online, you'll notice that businesses have a much wider range of products, and that's partly because they are able to source their jobs elsewhere. In the case of GotPrint, we take pride in the fact that 99% of our products are printed and converted in one of our facilities. We not only have a wide variety of print products, including marketing materials, signs & banners, apparel, and even home décor, but also an impressive range of paper stocks and materials. Not to mention, we are constantly adding new products and product additions to continuously grow our inventory and make shopping for custom prints much more convenient for our customers. We're truly a one-stop shop!  
4. User Experience 
When it comes to ordering online, you'll want the most hassle-free experience possible. Navigating a clunky, disorganized, and outdated website will likely discourage you from ordering, even if you're almost at the final step of ordering. We recommend you do a quick test run-through of a given website you plan to order from, and if you encounter many difficulties, it's likely you're going to dread the ordering process. GotPrint.com has a navigation menu that lays everything out for you with ease, a search bar, and a relatively easy ordering process. When it comes to uploading your files, we even have templates for every single product and size, as well as a preparing files guide, so that you can be sure your files are print-ready before you place an order. We're even in the process of adding a helpful accessibility widget for ADA users. In the meantime, our customer service team is ready to provide any assistance to all guests – including customers with various disabilities.
5. Design Tools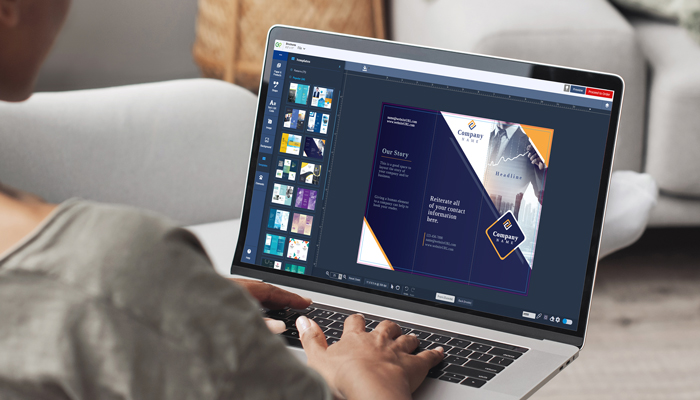 If you are not a designer by any means, then you might look for an online printer that has design options for you. An internal design tool to create your own prints would be extremely beneficial to you because you can try your hand at creating your own designs on a platform that's made directly for the site you're looking to order from. If you need help, that website's customer care team will have the answers for you. GotPrint.com has an intuitive online design tool with a variety of fonts, elements, backgrounds, and more to choose from. You can even upload your image files or photos with ease. If you don't want to attempt to design something yourself, you can also take advantage of our Custom Design Services. All you would have to do is choose a product, package, and provide minimal details, and our in-house design team will do the rest for you!  
6. Customer Care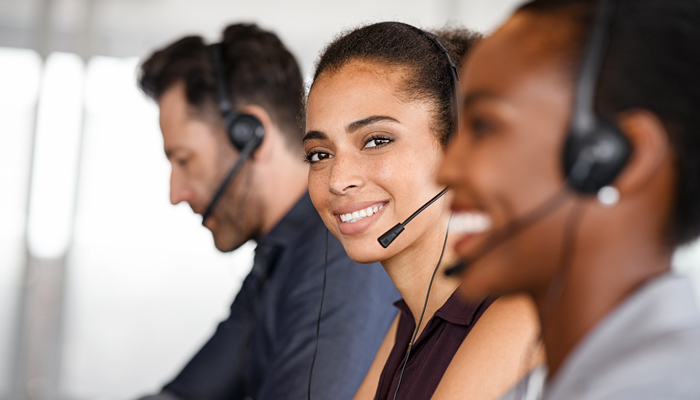 A company is only as good as its attention toward customers. Excellent customer service is vital for any business that deals with clients directly, but it's especially important in the print industry because of the nature of orders we handle – when it comes to customization, customers needing help with files and orders, in general, are inevitable. Awarded by Newsweek as America's Best Customer Service in the Printing Industry in both 2020 and 2021, GotPrint's friendly and professional customer service team knows what it means to provide assistance that's both quick and helpful. They are easily accessible through live chat, phone, or email and are ready to help you through the entire order process if need be.  
7. Additional Services Offered
An online printer that offers more services other than just printing is a business that truly wants to see its own customers grow in their endeavors. This means that they will provide easy access to tools their customers will need to make their own businesses flourish. In GotPrint's case, we offer the following additional services: 
8. Access via Various Devices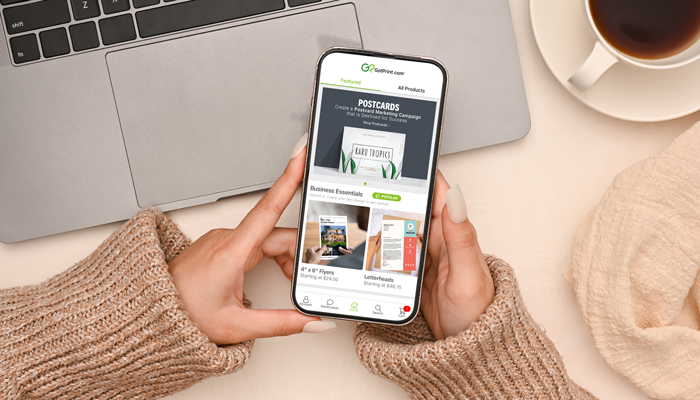 Finding an online printing company that not only has an accessible website for your laptop or desktop but also performs well on a smartphone or tablet is ideal because then you can truly place orders from wherever you are. Not only is GotPrint.com mobile and tablet friendly, but we also have an app that you can download straight to your phone or tablet to browse products, create designs, upload files, and place orders on the go. Right now, the app is only available on the iOS App Store but will be coming soon to Google Play. 
---
In short, the above points are all equally as important when it comes to choosing the best online printer. When you consider all 8 factors, you'll soon learn that narrowing down a printer is easier than you thought.
And, not to toot our own horn (but here we are), GotPrint is a 100% private family-owned and operated business dedicated to helping businesses of all sizes fulfill their print and promotional needs. With no board of directors to report to, we're able to directly pass on our resources, including our low prices/high-quality materials directly to our customers. So, if you're still not certain about us, contact our friendly customer service team and we'll be happy to answer any questions or concerns. We're here for you!