The long-awaited back-to-school season is here! After over a year of remote learning, both students and teachers are relieved to be able to get back into the classroom to get the full experience of a school year. On the topic of remote learning, we're aware that many aspects of in-classroom learning seem almost foreign at this point, such as putting pen to paper or having physical copies of homework assignments. Now that schools are mostly back in session, it's time to start thinking about the fundamental materials needed. As most of us can agree on, a kid's favorite thing about going back to school was the exciting school supply shopping trip before the first day of school. To put this simply – we as consumers, whether young or old, love tangible things. And we like them new because new materials symbolize a fresh start, which is exactly what each new school year is.  
Whether you're a teacher or a staff member at an educational institution, our print essentials list below was formed with you in mind. We're sharing 8 print products you can customize and order from GotPrint.com that are ideal for both students and faculty to use all school year long!
Notepads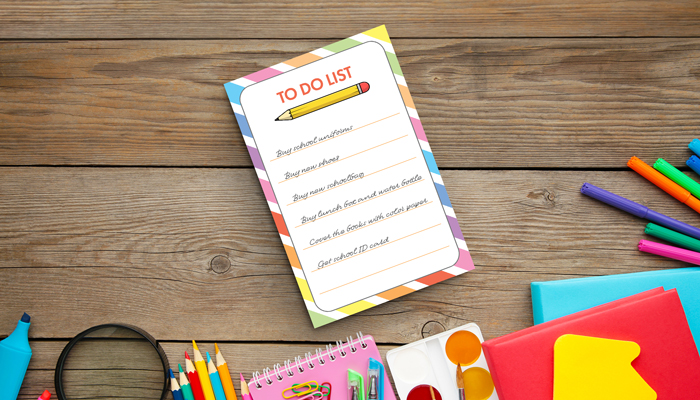 Notepads are great for everyone from students, to teachers, to staff, because everyone needs some sort of paper to jot down notes, to-dos, and reminders. Customizing notepads with a school logo or something that relates to your specific classroom. Minimum quantities for purchase starting at 10 notepads, so no matter how small your classroom is, you'll be able to create beautiful custom memo pads for yourself and your students.  
 Folders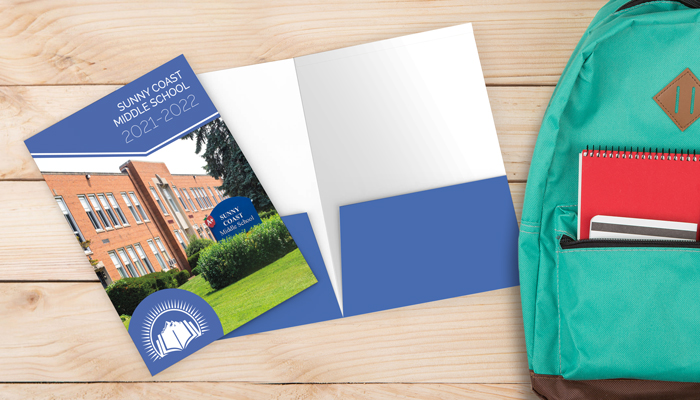 Folders are one of those timeless paper materials that will always be around because they easily organize any paperwork you may have. Printing custom folders that have a school logo, or the school's mascot, or something related to the school, would be a nice welcome gift to the entire student body of any new school year.  
 Bookmarks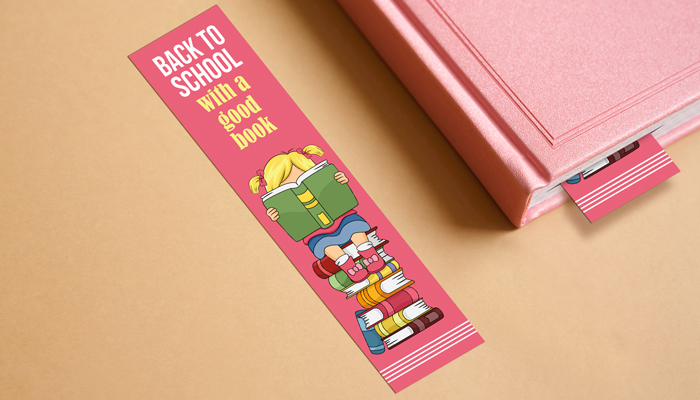 Custom bookmarks are a quirky English teacher's dream – Starting at 25 quantities depending on the paper stock selected, these are also a great gift to give to your students. Not to mention, they'll encourage better reading habits.  
 Large Format Posters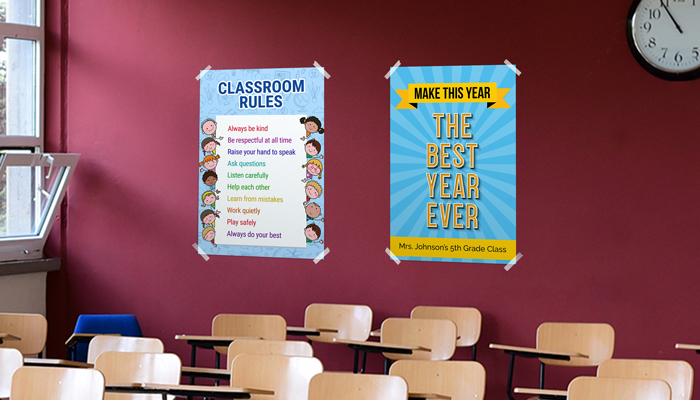 Filling up your classroom walls with informational and decorative posters creates a welcoming atmosphere for your students. Our Large Format Posters can be purchased for as little as a quantity of one, and they're very affordable, so rest assured you can print any single design you'd like.  
 Event Tickets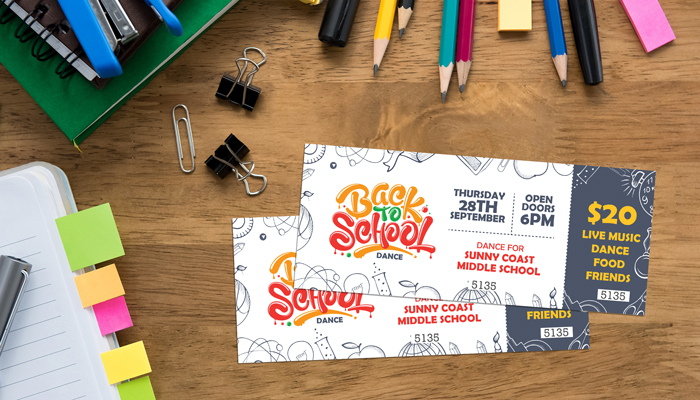 Back to school season means back-to-school activities. Having a school dance? Print custom-designed event tickets so that students can get excited about the big night.  
Banners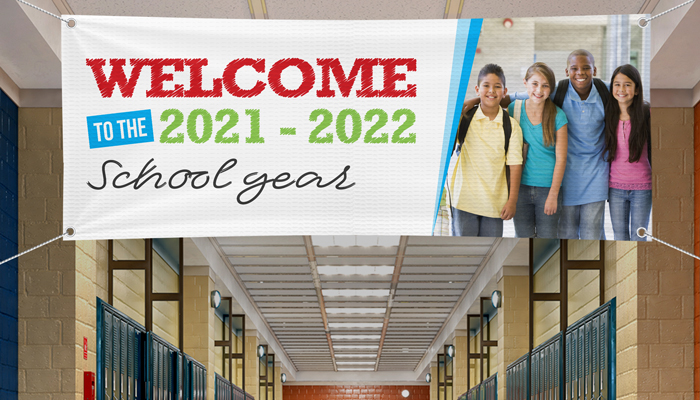 Nothing says "Welcome" or "Welcome Back" better than a huge banner with a message to start off the school year.
 Window Decals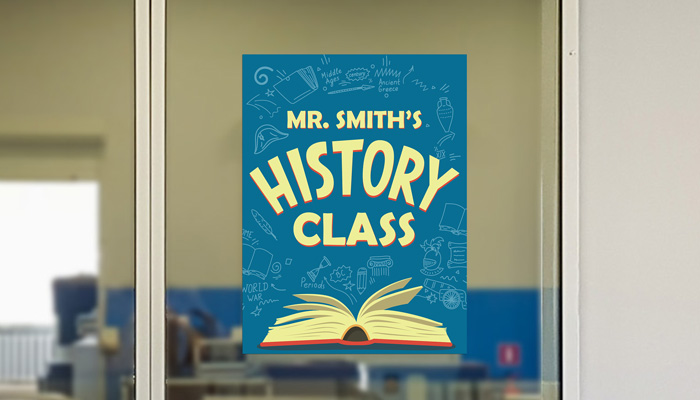 Classrooms are meant to be personalized. With a window decal, not only will you be customizing your classroom with a personal touch, but you'll also make your classroom's location more visible to new students.  
 Mugs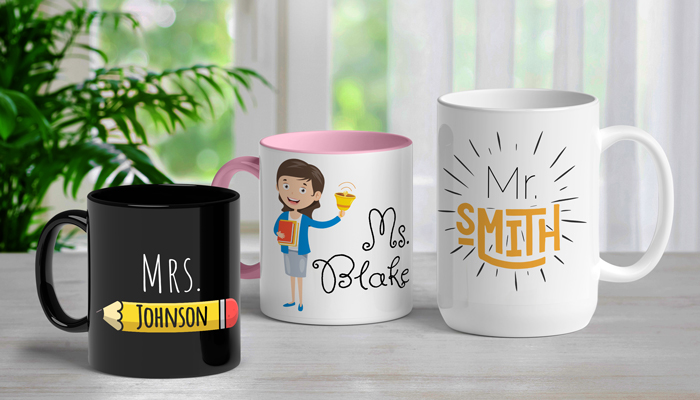 And finally, custom mugs are a fantastic choice for two reasons: 
1) The teacher's lounge is shared, which means that your belongings will most likely be mingling with other faculty members' belongings. In this case, it's ideal to have a mug that is noticeably your own. 
2) Who doesn't love a custom mug? Show off your personality with every sip! 
---
To sum up, fresh new supplies make for a happy start to the beginning of every school year. If you print any of these products mentioned above, tag us in your photos on social media for a chance to be featured! @GotPrint