Thanks to our new gallery-wrapped canvas prints, you can now turn your photos into museum-worthy wall art with the click of a button. Our canvas prints are made from a semi-gloss cotton/polyester blend that is OBA (optical brightener additive)-free to keep your images looking beautiful for years.
We print your photos onto high-quality canvas material, then carefully wrap the canvas around sturdy, ready-to-hang wooden frames. The result is a modern wall hanging that looks like an expensive limited-edition print, but is affordable enough to hang in every room of the house.
If you love the look of our canvas prints but need some display inspiration, keep reading! Of course, these ideas are just the beginning, as this versatile format can be used to showcase everything from photography to paintings.
---
Photo Collage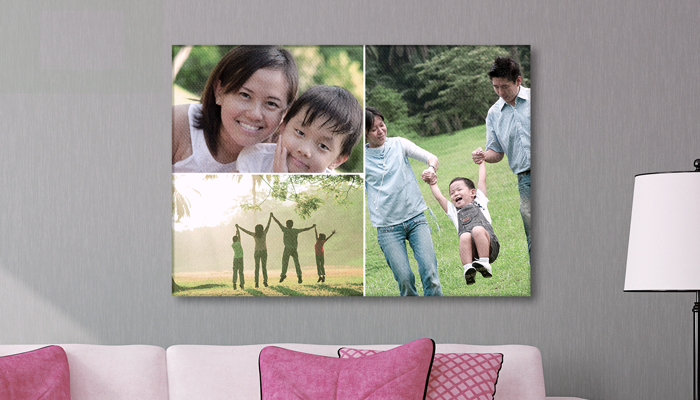 Commemorate a special occasion by combining the best snapshots from that day into a custom photo collage. To create a canvas photo collage, download the template for the size you wish to order, arrange your photos within the template, and save the file as a single image to upload. You can even add text, like the details of the occasion or an inspiring quote.
---
Gallery Wall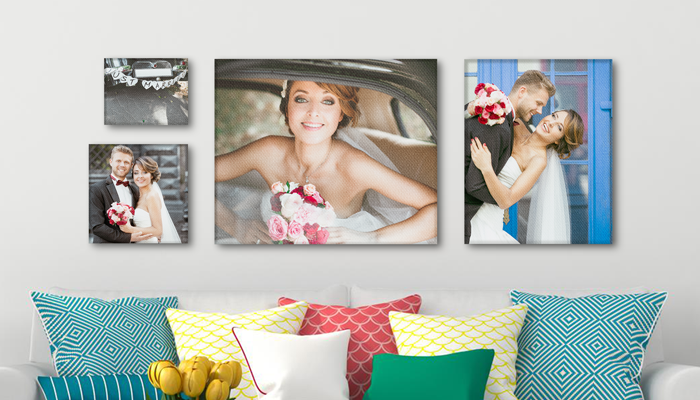 Love the look of a multi-canvas display? So do we! Keep in mind that the arrangement of a canvas wall gallery doesn't have to be perfectly uniform. Ordering canvas prints in a variety of sizes and formats is a great way to add personality and character to your décor. You can still create a cohesive effect by choosing pictures from a single event (like a wedding) or that fall within a specific theme (such as hobbies).
---
Nature Photography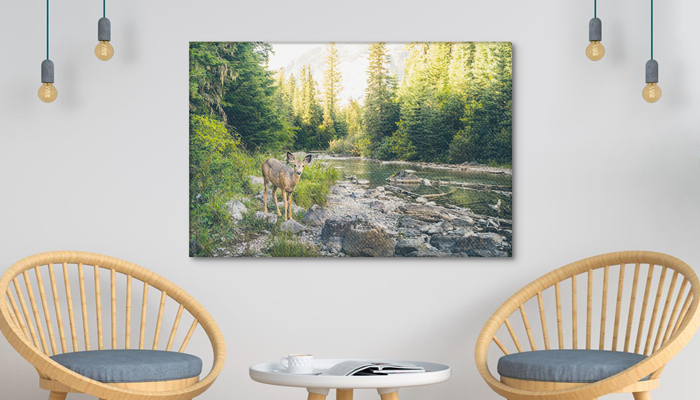 Decorate common areas and guest rooms with large canvas prints featuring stunning landscape photos. The canvas fabric will give your image added depth and texture for a photographic art print you can keep, gift, or sell.
---
Professional Portraits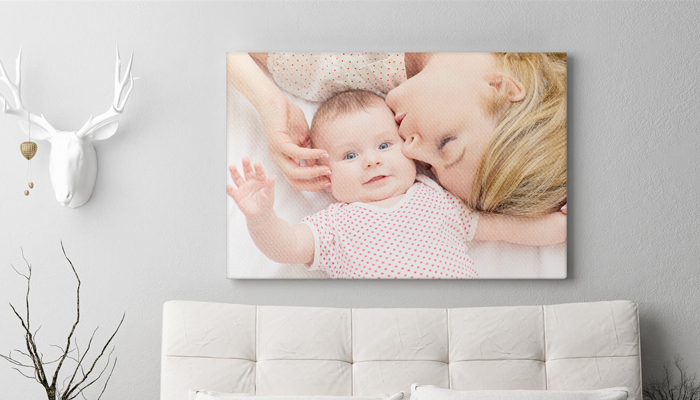 If you're splurging on a professional photography session, you'll understandably want to show off the portraits in the best way possible. Whether you're taking engagement photos, newborn photos, or championship game photos, you'll love how the final images look on our gorgeous gallery-wrapped canvas prints.
---
Office Decor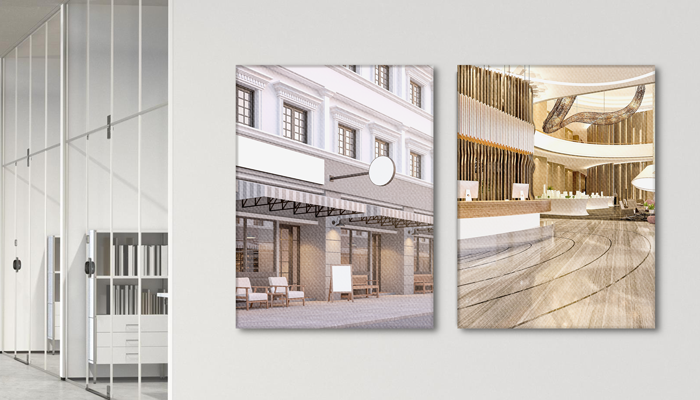 Brighten up your lobby and conference rooms with premium canvas prints that will impress visitors and prospective clients. The versatile canvas material is the perfect platform for your latest advertisements or lifestyle product photography. If you work in a creative industry like interior design or cosmetology, canvas prints are an affordable and impressive way to feature samples of your work.
---
Black and White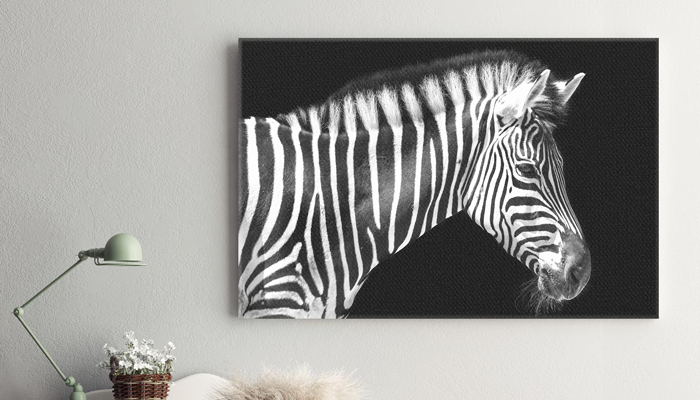 Our canvas has a semi-gloss finish that works well with both color and grayscale images. If you're printing black-and-white canvas prints, opt for photos that have a limited number of subjects to make a striking and dramatic impression.
---
Year in Review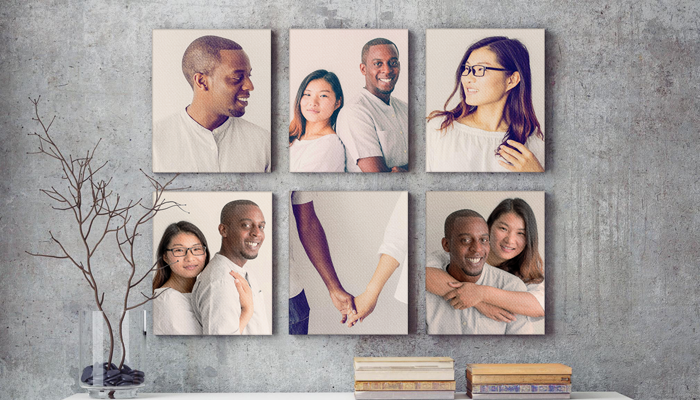 For a fun year-end project, gather your favorite photos of the year, print them onto canvas prints, and hang them up in your home. The following year, your family will be able to keep those memories close while creating new ones.
---
Over the Years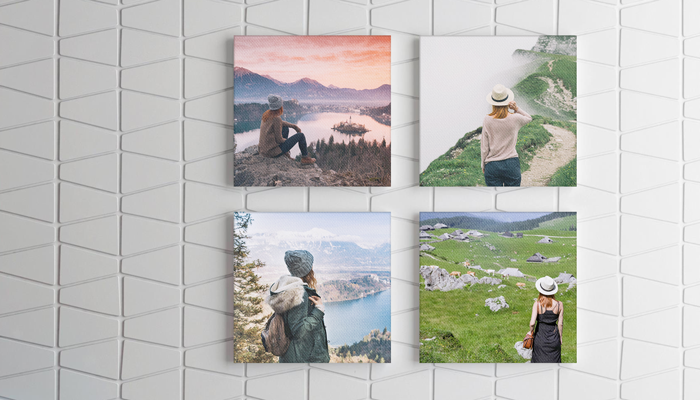 For a touching exhibit, use our canvas prints to document meaningful milestones and celebrations. The possibilities are endless, from annual vacations to kids' school portraits to wedding anniversaries. Every glance will be a reminder of how far you've come and how much you've accomplished.