We've blogged many times about how to create memorable business cards, such as choosing luxury paper stocks or printing on special shapes. However, one of the best ways to be remembered long after the initial meeting is by putting a face to the name…literally!
Photo business cards can help new contacts recall the circumstances in which they met you and increase the chances of a follow up conversation. If you're wondering whether to include a photo on your business card, let these examples demonstrate how creative and versatile photo business cards can be!
---
Real Estate Agent (Headshot) Business Cards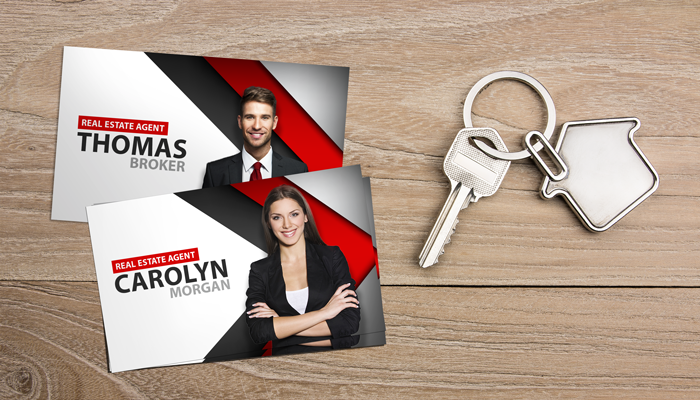 Professional headshots are not just for actors or models – real estate agents, personal trainers, and business consultants often utilize them to build credibility and convey a specific image. Headshot business cards can instantly make recipients feel more familiar with you, so they're more likely to reach for your card when they need your services.
---
Freelancer Business Cards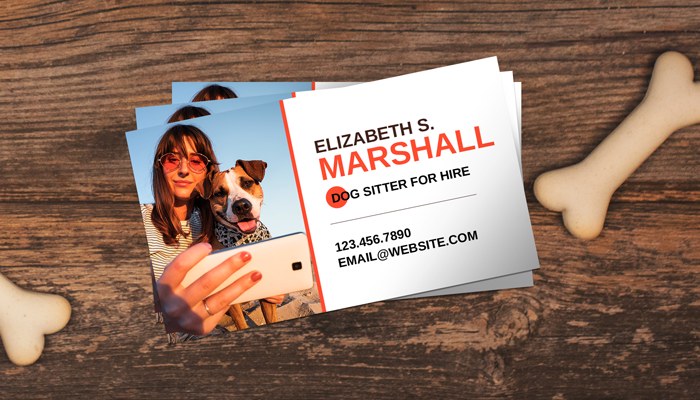 Most freelancers rely on steady gigs to pay their bills, which often means pitching their services at every opportunity. Photo business cards can play a big role in making connections and gaining people's trust as the first step in turning them into clients.
---
Funny Photo Business Cards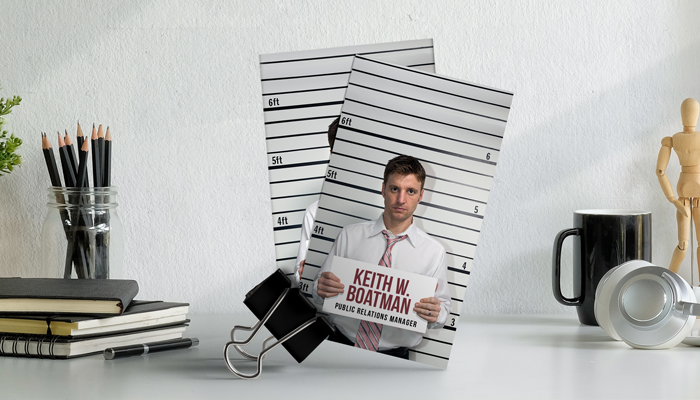 The majority of business cards are straightforward and generic, so incorporating a funny self-portrait is a great way to stand out from the crowd. A sense of humor is a valuable quality to have – don't be afraid to put yours on display!
---
Social Media Influencer Business Cards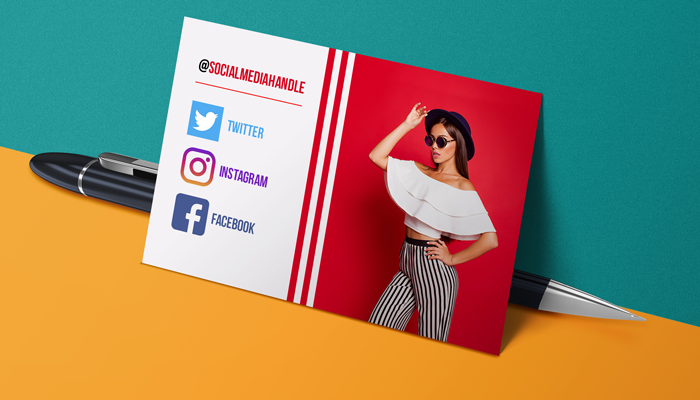 If there's any occupation for which a photo business card is practically a requirement, we'd say it's the social media influencer. A business card designed to reflect your social media presence is a quick way to introduce potential advertising partners to your style and voice.
---
Full Bleed Photo Business Cards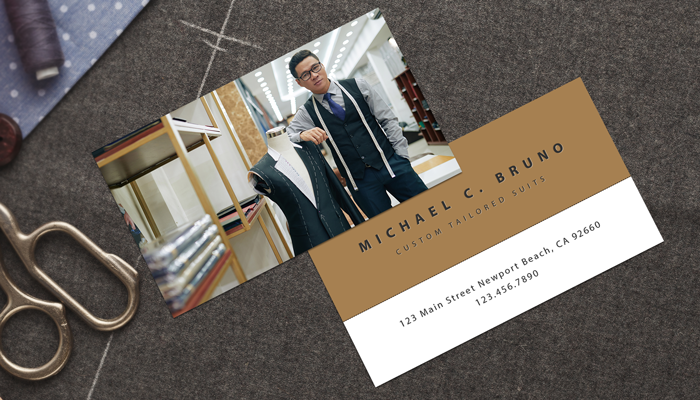 If you have an "on the job" photo that perfectly captures your brand, why not use it to promote your company? High-quality, double-sided business cards allow you to print your contact information on the front and an edge-to-edge photo on the back.
---
Black and White Photo Business Cards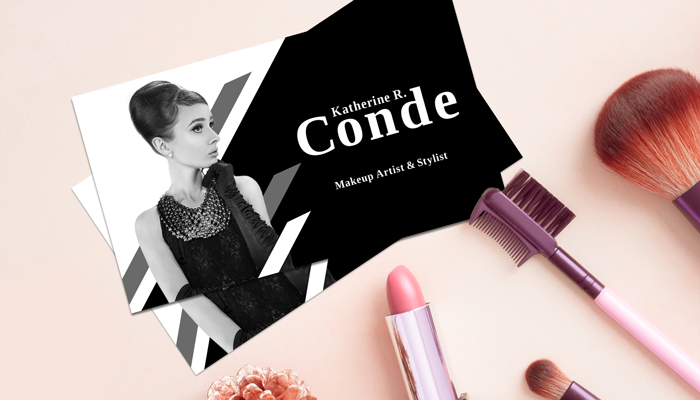 Few images can evoke emotion like a compelling black and white photo. Turn your favorite grayscale image into an elegant and mysterious business card that makes a powerful impression everywhere you go.
---
Photographer Business Cards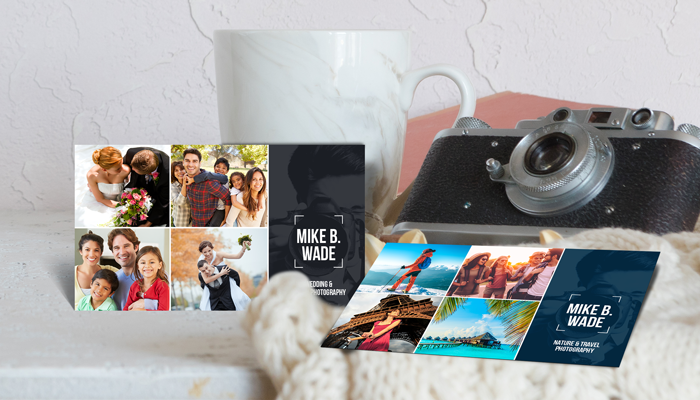 It goes without saying, but if you're promoting a photography business, your business cards should showcase your skills. If you have more than one specialty, consider printing a variety of photo business cards, each set featuring a different sample image (e.g. family, wedding, travel), so you always have an appropriate design on hand.
---
Pet Photo Business Cards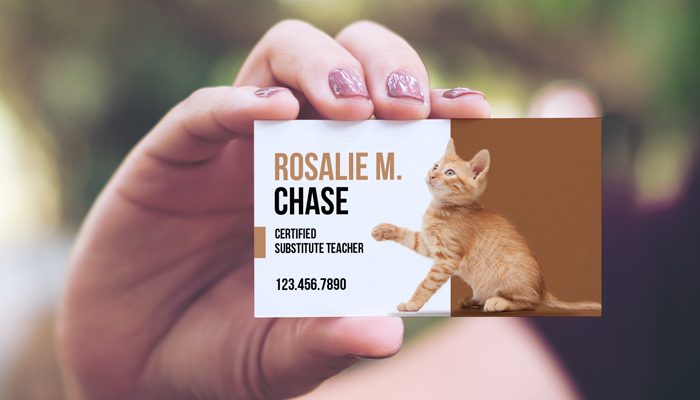 If you love the idea of photo business cards but prefer not to use your own image, a pet photo is a smart compromise. Not only will your card still have a very personal feel, the right photo will turn your business card into an instant conversation-starter!
---
Ready to Shop?
We offer photo business cards in a variety of shapes, sizes, and paper stocks, so you can find the perfect card for your design. Whether you want to be unique with square business cards or stand out with ultra thick triple-layered cards, you'll love our wide selection. Click here to learn more and start ordering!