There is no doubt that business cards are an essential tool when it comes to networking and acquiring new customers. Handing over your card at every opportune moment increases the likelihood that new contacts will remember you, check out your company, and get in touch if and when they need your services.
Having high-quality, well-designed business cards with you at all times can automatically give you a powerful advantage over less-prepared competitors. However, why not give your company an additional edge by printing your design onto special shapes? This is especially useful during trade shows, conventions, and other industry events where exchanging business cards is the norm. A distinctive shape that peeks out from the pack helps ensure that clients and business partners take note of your company time and time again.
Our selection of die cut business cards allows you to create practical and creative designs that reflect your brand's personality. In addition to a variety of shapes and sizes, you can choose from several exceptional paper stocks, including the popular 14 pt. gloss cover stock, premium 16 pt. matte paper, or ultra-thick 24 pt. Trifecta green. We even offer the option of printing die-cut sticker business cards – simply select the 60 lb. gloss label with UV coating when placing your order, and we'll send you individually-cut branded stickers that are fun and easy to give away.
---
Slim Business Cards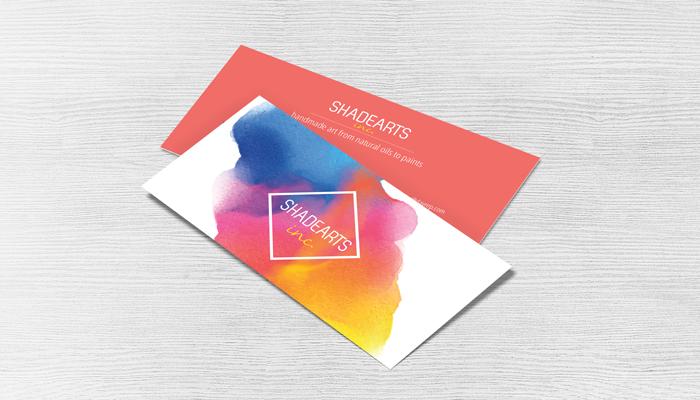 A slim business card is as memorable as it is minimal. Popular with consultants and freelancers, our mini cards are the perfect size when you need to print little more than your name, contact information, and website or social media handle.
---
Circle Business Cards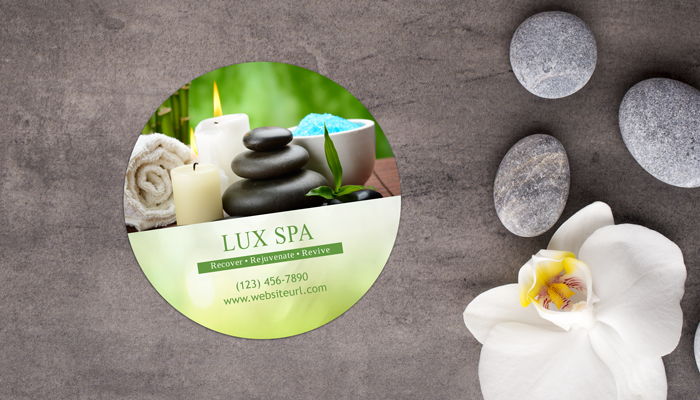 Express your creativity with round business cards! They can be designed to resemble everything from coins to ornaments to vinyl records. If you need disposable coasters for your restaurant or bar, our 4" circle cards are ideal for this purpose.
---
Square Business Cards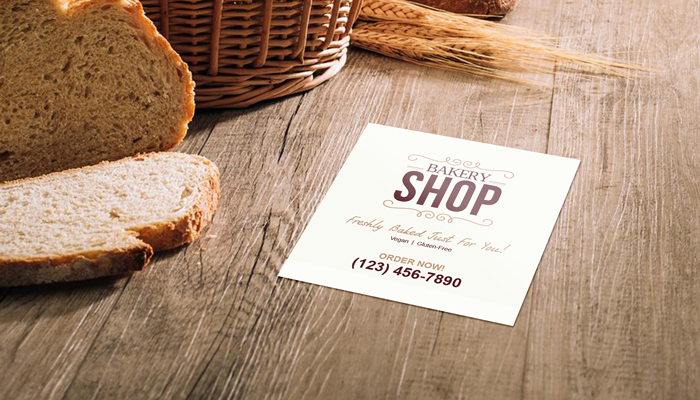 Show off your talents with our square business cards. Use the front for your contact information and the back to showcase everything from full-bleed photos to QR codes to inspirational quotes. The 2″ x 2″ size fits perfectly in your wallet, making these a convenient substitute for traditional business cards.
---
Half Circle Business Cards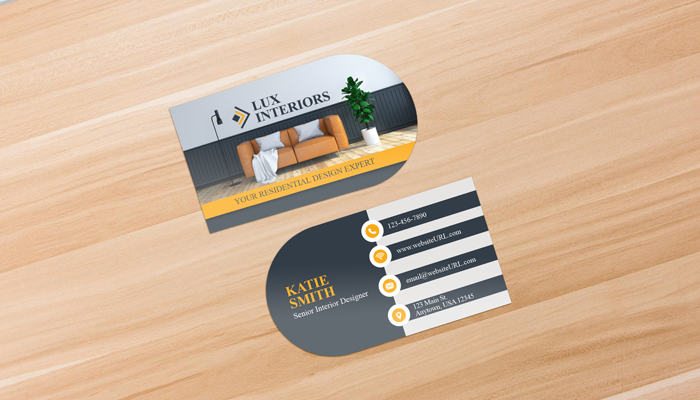 Half-circle business cards immediately let potential customers know that your business is anything but ordinary. Once the unconventional shape has grabbed their attention, make sure to introduce them to your company's best benefits and features.
---
Leaf Business Cards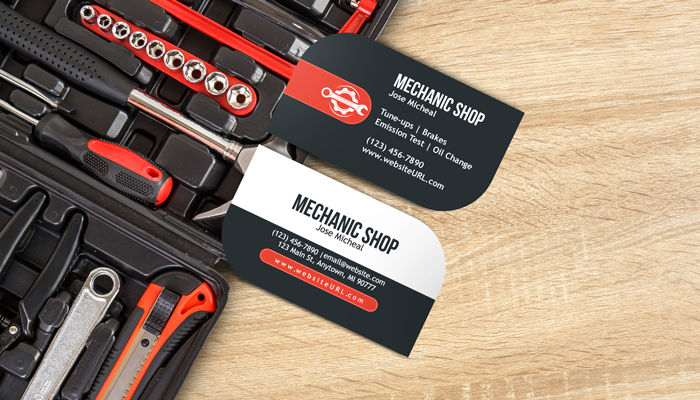 Can't decide between square corners or rounded corners? Our leaf shaped business cards give you the best of both worlds and sets your brand apart from the rest. This shape is known for its delicate, organic feel, making this a preferred option for lifestyle brands.
---
Oval Business Cards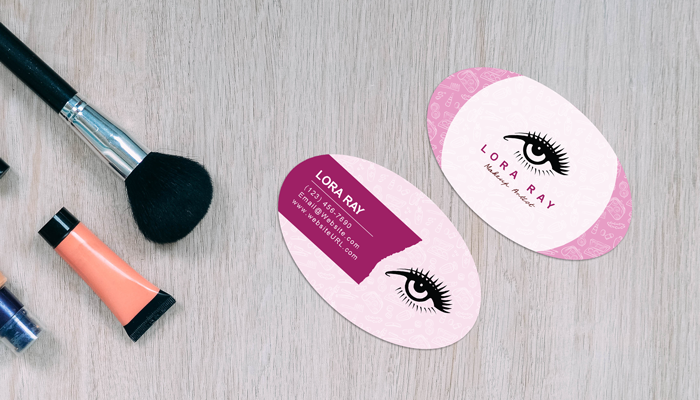 Your business is innovative, so why not order business cards to match? Business cards don't always have to be minimal or conservative – our oval shape cards are proof that even whimsical, irreverent designs can seriously grow your brand.
---
Wink Business Cards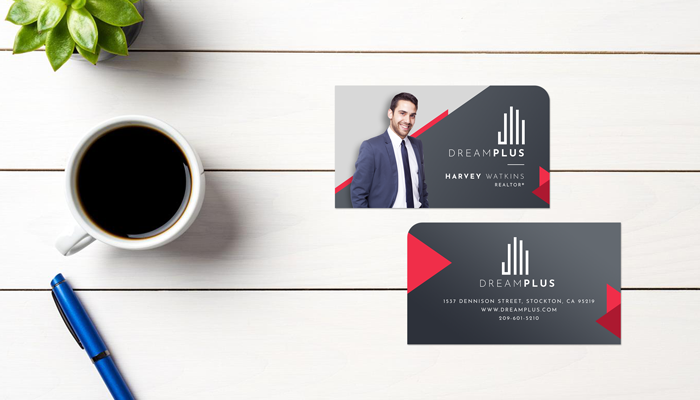 Our wink business cards are the same dimensions as standard business cards (2" x 3.5)", but with a single rounded corner. Take advantage of the curved edge to highlight your logo or lay out a cool pattern.