One of the top industries that heavily benefit from print marketing is, you guessed it, Real Estate. Branded printed materials will help elevate your business and give your clients the satisfaction that they're working with someone who's professional and prepared. While we know there are many more print products that realtors use on a regular basis, such as flyers, and listing postcards, the top print products we will be talking about in this blog post are prints that are not constantly needing an update – you can order these in bulk and have them on hand, only needing an update when something like your contact information has changed.  Let's get into print product must-haves for realtors.
1. Business Cards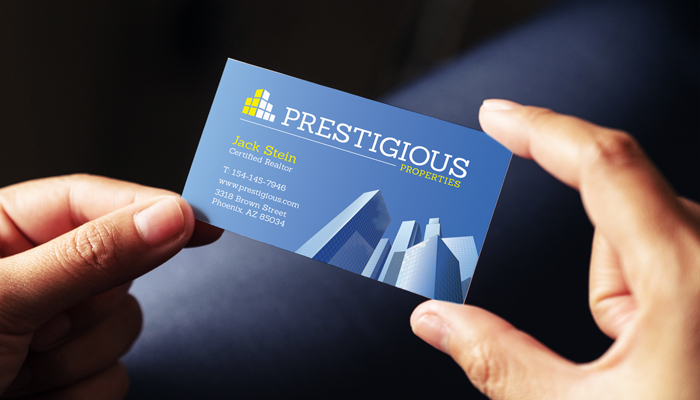 Why business cards are essential for real estate agents is kind of a given, but it still needs to be mentioned. As an agent, you are likely in a constant state of networking everywhere you go. We've noticed that one of the most common topics that come up in even casual group settings is the housing market and its constant shift and development. People often like to discuss what their next endeavor might be with others – whether it's buying, renting, or selling their home, because frankly, most want to know if others are going through the same process or struggles as them. As an agent, that's your chance to make a move and offer your services. Sure, at that moment, you can simply pass along your contact information verbally, but being extra prepared with some business cards will bring you a leg up and is more likely to impress a potential client. 
2. Folders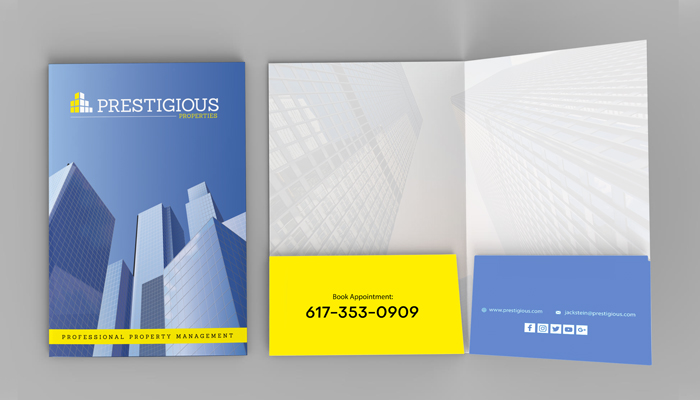 As an agent, we can expect that you might have more information and paperwork than your clients can handle. Having branded folders with your logo, name, and contact info on hand is an investment you don't want to skip out on, not only because the folders will serve as a convenient tool to keep all your paper contents in order for you or your clients, but also because a branded tool conveys the utmost professionalism. 
3. Letterheads & 4. Envelopes
Your correspondence should be personalized and branded for a cohesive look. You can customize your letterheads and envelopes with your logo and any type of design you'd like. Both our letterheads and envelopes are printed on a 70 lb. opaque smooth white paper that's compatible with standard laser and inkjet printers, so you can confidently insert them into your personal printers and print letters/addresses with this paper stock.
5. Notepads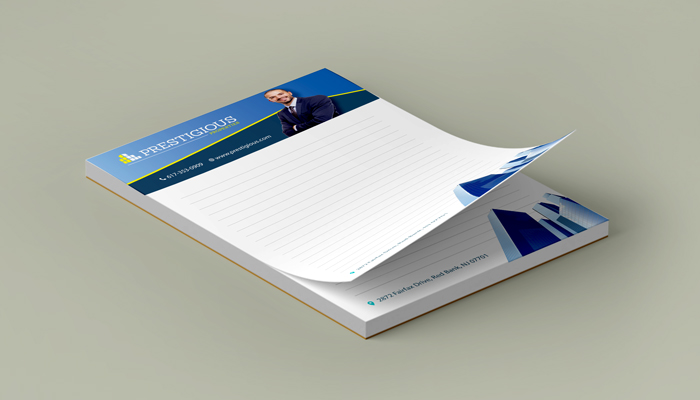 We know that realtors like to give out free and useful promotional items to their clients, and notepads are one of the most popular ones we've seen. You can design a simple notepad that includes all your contact information and branding – not only will your clients use this notepad likely every day for general note-taking and list-making, but they'll also be reminded that they have a realtor contact at their disposal. It's a win-win for both parties!
6. Brochures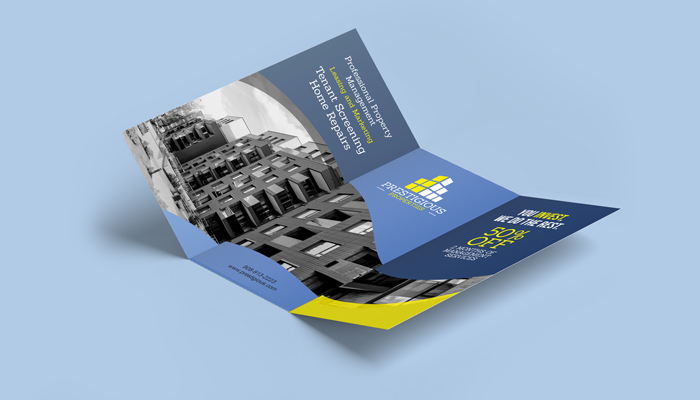 Having a brochure with all of the services you offer is always a good idea and an easy way to provide an introduction to your capabilities and even your experience. Printing brochures in bulk is inexpensive, and an investment you don't want to miss out on. 
7. Yard Signs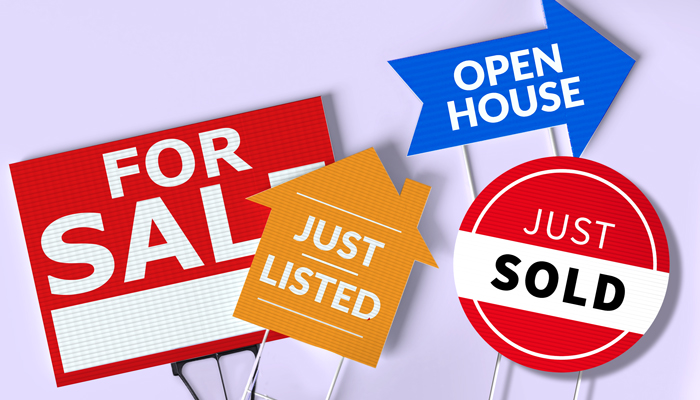 Lawns are a realtor's favorite area of real estate (a slight pun may be intended here). Print your own personalized yard signs that you are guaranteed to use on a regular basis, for multiple listings. You can make affordable and sturdy signs in a variety of sizes and shapes with all the different verbiage, such as  "Just Listed" "Just Sold" and "In Escrow", to name a few. 
---
With these 7 products always at your disposal, you'll feel more confident and prepared at all times. Count on GotPrint to provide you with everything you need for your real estate business!