If you're looking for the perfect business holiday gifts and don't know where to start, don't fret – we're here to help! We've assembled the ultimate corporate gift guide, from the budget-friendly to the splurge-worthy. Shop now, thank us later!
---
Employees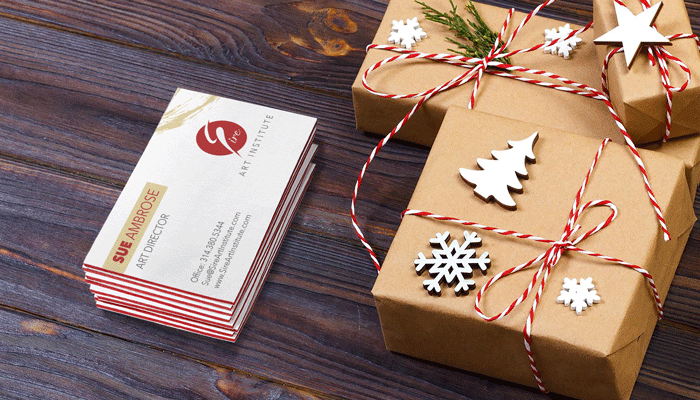 Talented and passionate employees are hard to replace, so you want to keep them happy! A small token of your appreciation, whether it's a box of artisan chocolates or a holiday bonus check, will go a long way toward making your employees feel valued. For smaller companies, present each employee with a more meaningful gift, such as a new set of premium business cards and a sleek business card stand for their desk.
---
Colleagues and Coworkers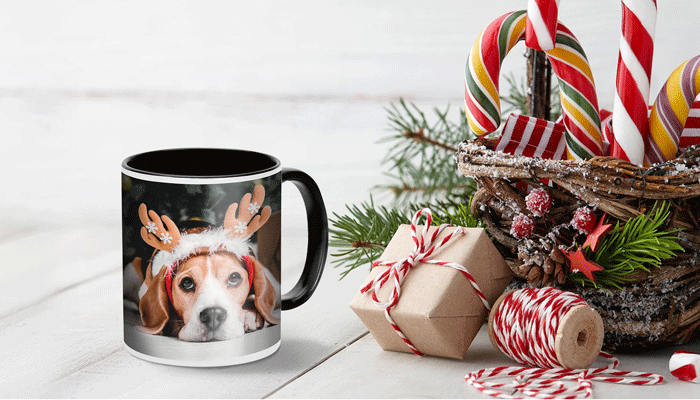 Finding the right gifts for your colleagues can be tricky – the key is to give something practical and not too personal or expensive. I personally like giving my coworkers custom mugs printed with inside office jokes, classic writing journals, or cute disposable wooden utensils they can keep in their desk drawers.
---
Gift with Purchase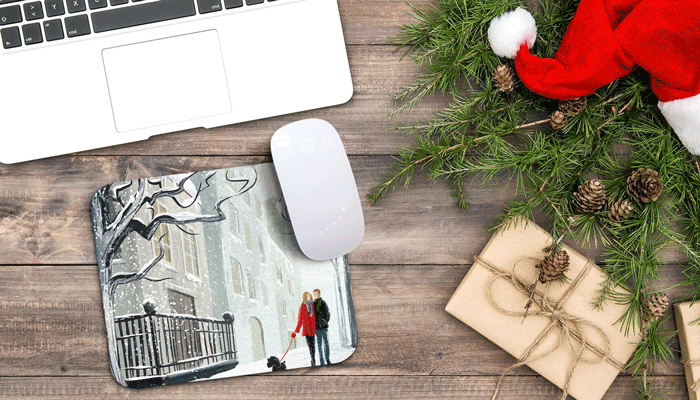 Turn first-time shoppers into loyal customers by including a high-quality gift with every purchase. We recommend ordering promotional merchandise that can be used long after the holidays are over, such as canvas tote bags, creative wall calendars, or personalized mouse pads. If you operate a restaurant or bakery, consider offering each customer a coupon for a free appetizer or dessert on their next visit!
---
Long-Time Customers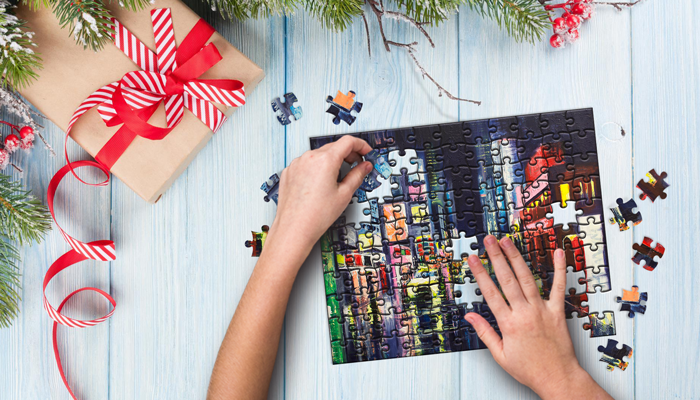 Surprise your best customers with super soft, custom-printed graphic T-shirts that are not available for purchase. Not only will you be acknowledging their loyalty, they will be curious about what exclusive item you'll have next year! If you prefer more demographic-specific gifts, custom puzzles or stickers are great for children, new-release cookbooks or international coffee samplers are perfect for food lovers, and design-conscious individuals will adore handcrafted decorative bowls or brightly patterned tea towels.
---
High-Value Clients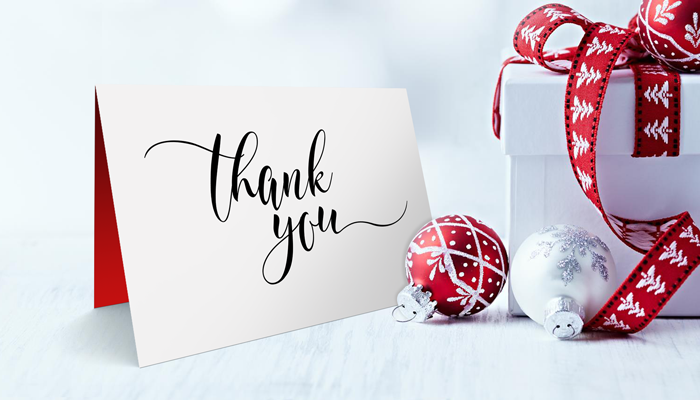 If you have a handful of clients that drive significant revenue, this is the time to splurge. Look for indulgent items people rarely purchase for themselves, such as designer serving platters or luxurious gift boxes containing high-end candles, hand soaps, and moisturizers. Don't forget to include handwritten notes enclosed in beautiful custom envelopes.
---
Consultants and Business Partners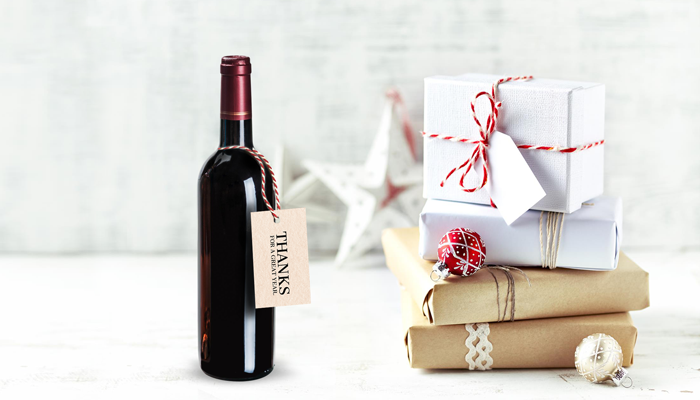 Your consultants and business partners are just as invested in your company's success as you are, so send each of them a bottle of your favorite wine to celebrate a fantastic year or a spa certificate as a reminder to take some time to relax. If you have a sales team that travels frequently, leather travel kits or noise-canceling headphones will make their future work trips much more pleasant.
---
Executives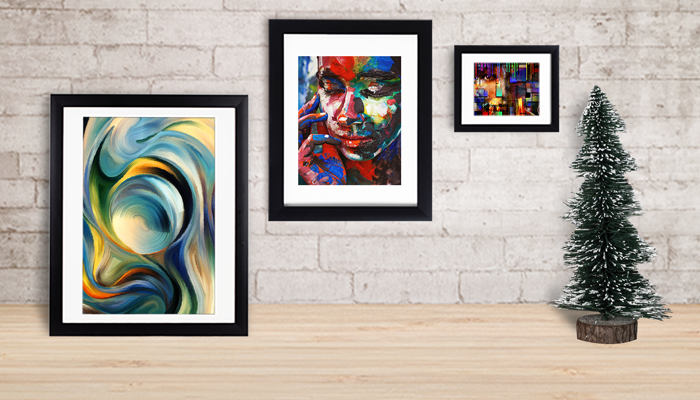 You don't have to spend as much on gifts for executives as you might think. Rather, focus on finding thoughtful, unexpected gifts that are tailored to each individual's interests. For example, you might purchase a beautiful framed print for the art enthusiast, a durable backpack for the avid hiker, or a Bluetooth record player and speakers for the music connoisseur.
---
Holiday Parties and Corporate Events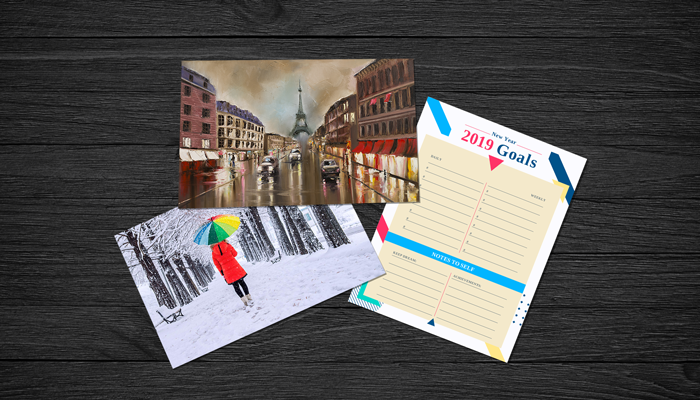 If your business is hosting a holiday party or event this year, send each guest home with a commemorative gift bag! Fill the bags with small treats such as seasonal candy, beautifully-designed postcards for recipients to send or display, and custom notepads. Depending on how formal the event is, you may even want to print souvenir event tickets that attendees can keep to remember a fantastic evening.
Finally, if you decide to keep it simple and skip corporate gifts this year, business holiday cards are always a welcome alternative. You can check out our favorite corporate holiday card ideas here.